A long weekend in Soldiers Point, NSW | Travel
The region known as Port Stephens is just far enough away from Sydney to feel like a holiday, but not so far that you have to take time off work to get there. And whilst the town of Port Stephens and neighbour Nelson Bay attract hordes of tourists, there are lesser-known, quieter spots in which you can really kick back and find peace and tranquility.
On both our visits to the region we've spent most of our time in quaint Soldiers Point. Along with its neighbour Salamander Bay, this stretch of coastline is more suburbia than tourist town, with empty, untouched beaches, freshly shucked oysters and kangaroos grazing in front gardens.
If you're there for a weekend, here's a few recommendations on the best spots to eat, drink and do around Port Stephens...
Holberts Oyster Farm have been growing oysters for more than five generations, and their restaurant is perched overlooking Cromarty Bay. It's rough and ready, but what you is lost in decadence is rewarded with flavour - creamy, freshly-shucked oysters, washed down whilst looking over the Bay they were caught from just hours earlier. It doesn't get fresher than that!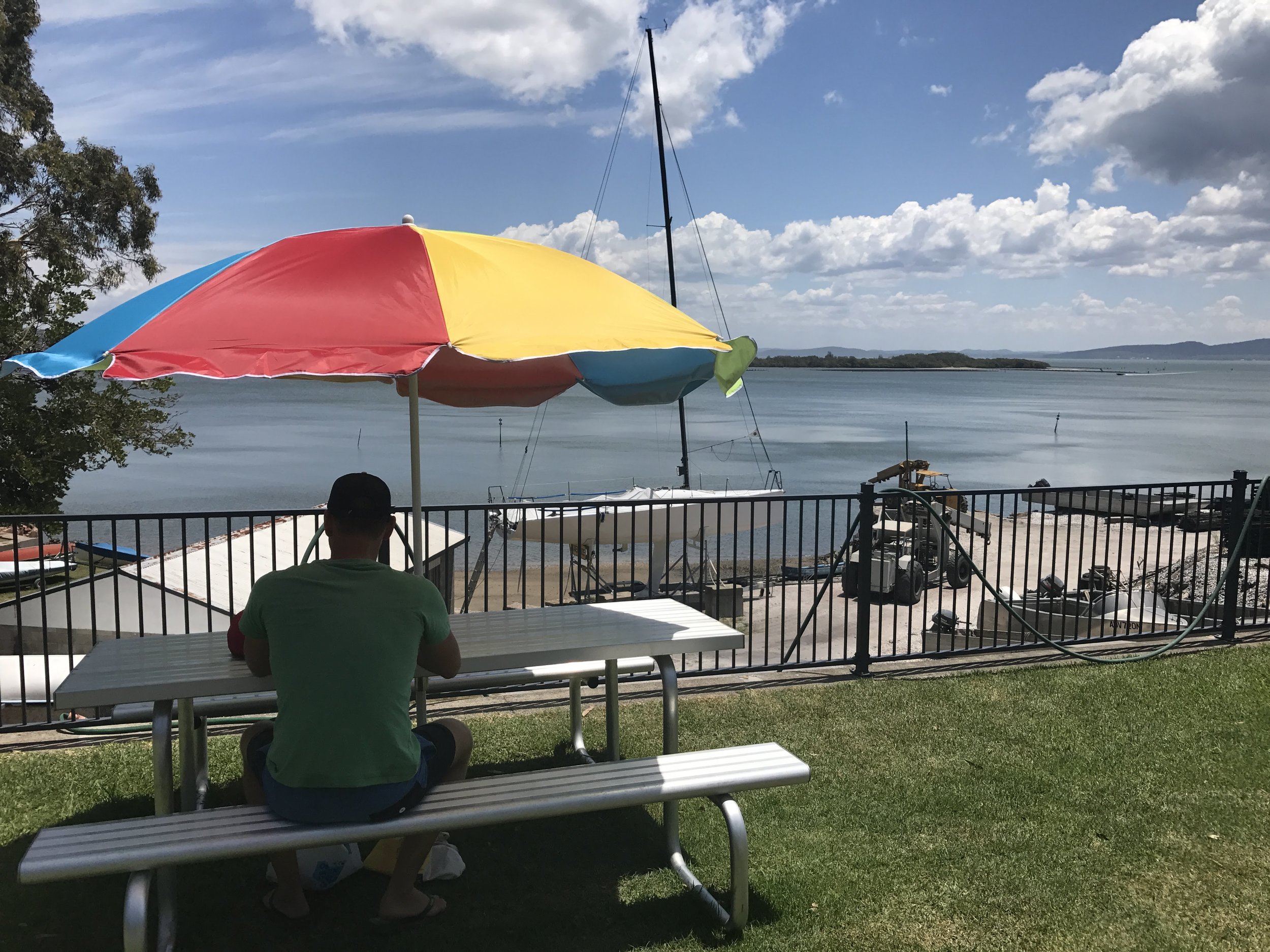 Soldiers Point Marina sits alongside the aptly-named Sunset Beach, and is a glorious, peaceful spot any time of the day. Grab fish and chips from Salt Mine on your way through, a bottle of plonk and watch the sun sink beneath the horizon and the tide slowly ebb and flow.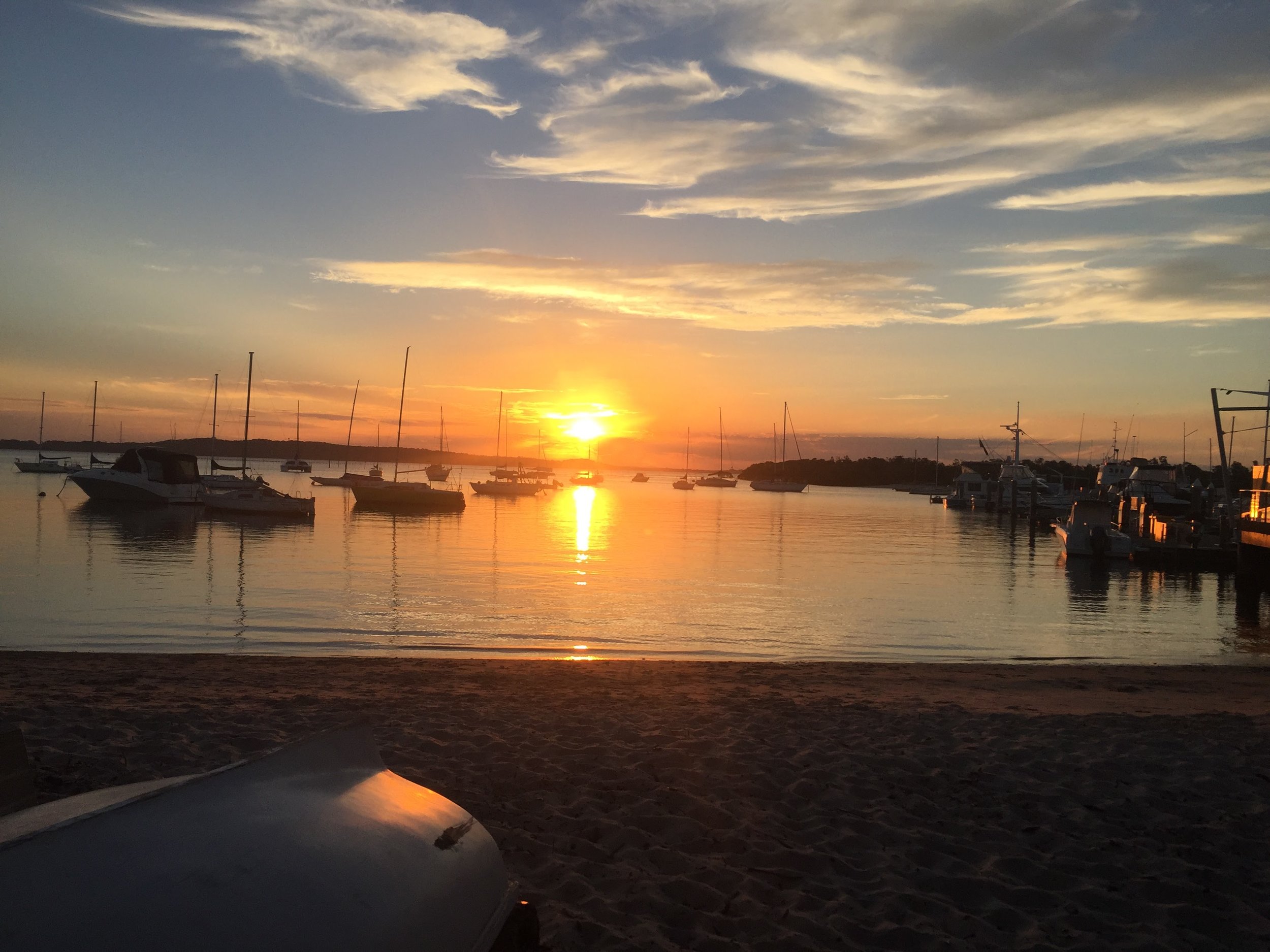 Or you can Dine at The Deck, a no-frills family-run restaurant specialising in seafood and Mediterranean cuisine. If you book in advance you might be lucky enough to secure a spot overlooking the water - perfect front row viewing for the sunset and for watching the curious pelican that traverse backwards and forwards across the marina, hoping for any scraps left on punters' plates.
If you're in need of somewhere to cool off, Wanda Beach is a sheltered, shallow bay, with tepid, clear water and a clutch of oyster farms in the distance. Its calm, shallow waters are perfect for kids (or, if you ARE the big kid, it's pretty well set up for spending the afternoon wallowing on your pineapple-shaped inflatable...)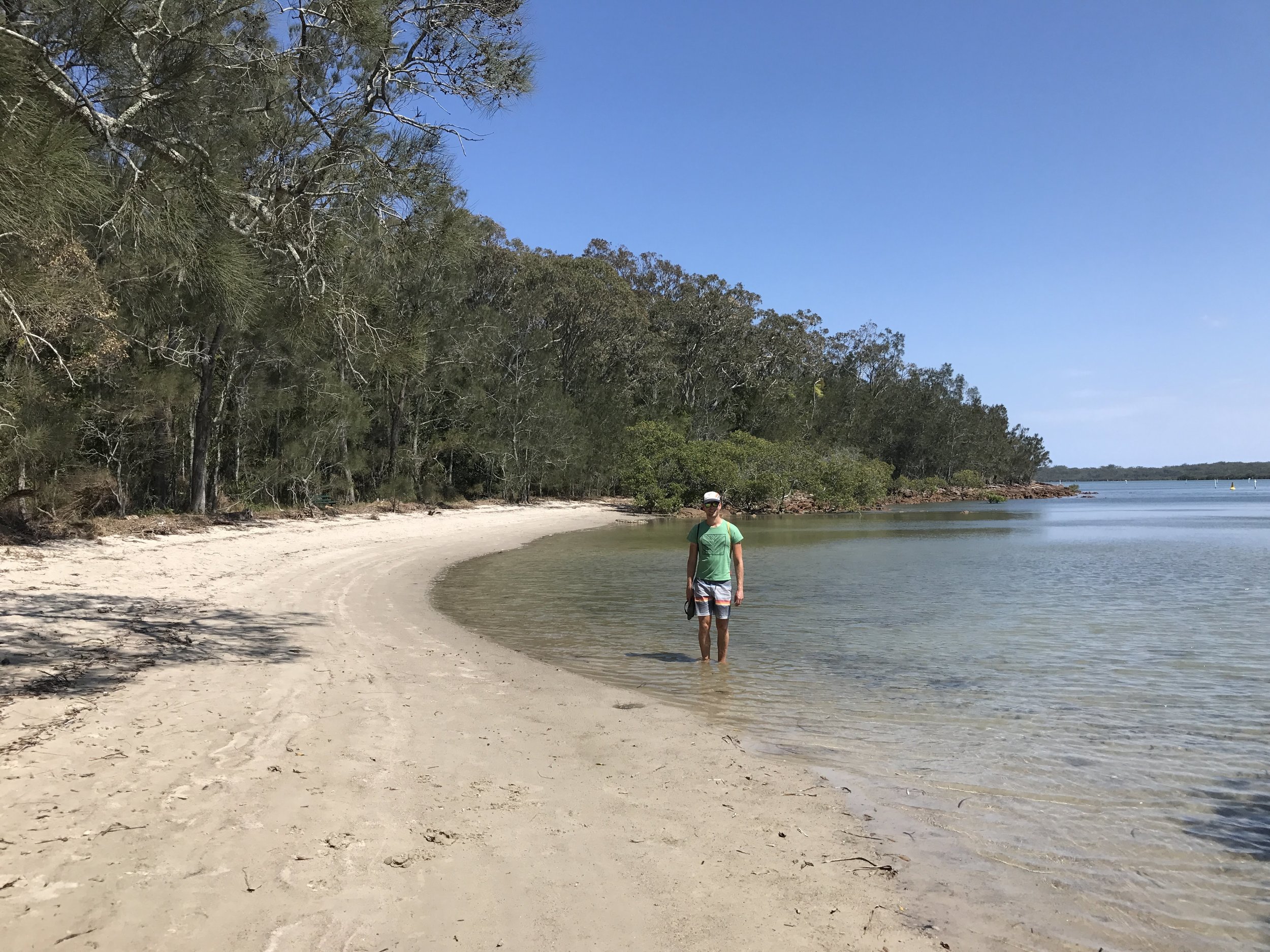 For a more active afternoon, hire kayaks from Soldiers Point Marina and stop off at the many bays in the harbour. We were lucky enough to get a glimpse of a legion of soldier grabs scurrying for cover as they heard us approaching when we stopped off at Soldiers Bay.
Fuel up with breakfast at Shoal Bay Country Club before making your way to the Tomaree Head Car Park to begin your 20 minute ascension of Mt. Tomaree, which was used to defend the Australian coastline from Japanese invasion, from Port Stephens all the way to Jervis Bay on the South Coast. Thankfully, the view at the top was worth the sweat-inducing hike up, even on a cloudy day.
Or if you prefer seeing the beach from horseback, Sahara Trails Horse Riding is a truly special experience and caters for all abilities with one or two hour rides across the dunes. I'm always conscious to check that any horses that are part of a commercial operation are happy and well cared for, and this was certainly the case with the horses we rode at Anna Bay, even when the mercury tipped over 40°c.
If you're in need of a place to stay, George & Christine's apartment comes highly rated. The house is directly opposite Wanda Beach, and is surrounded by nature - we were thrilled to spot a baby koala in the trees just outside the house on our last day, and were joined one evening by a friendly kookaburra. Christine is a very talented artist with her own studio on site, too. With breakfast provided, it's a private but homely place to rest your head.
Soldiers Point is 214km/3 hour drive north of Sydney.