Canoeing down the Shoalhaven Gorge | Travel
We were sweaty and tired from three hours of paddling, albeit downstream. Finding somewhere suitable to camp was easy, given the number of riverbanks and clearings, but we had a specific list of requirements - the right incline, somewhere for a morning dip, the makings of a good campfire and, most importantly, somewhere so isolated that the only thing we could hear was birdsong. Luckily, the Shoalhaven Gorge delivered a bountiful experience of wild camping, one in which we used our upturned canoes to sit around the fire, and awoke to a glistening vista of the river that surrounded us.
Canoeing down the Shoalhaven Gorge, in the Kangaroo Valley, is up there with quintessential Australian experiences. Starting at midday, you canoe for around three hours, and, once you pass a specific landmark, it's time to find a spot to pitch your tent. We'd passed a few other paddlers on our travels - a family, and a rambunctious Bucks party - but once we'd navigated past them, it was just the sound of birdsong, our paddles gently lapping the water and the wind rustling through the gorge to keep us company.
Shoalhaven Gorge is recognised as one of the most scenic flat water paddles in Australia, abundant with wildlife. Along the way, you might be lucky enough to glimpse wombats - best described as a cross between a badger and a beaver, for those uninitiated - grazing on the riverbank, as well as kangaroos with joeys in their pouch. Other paddlers have told tales of water dragons and sea eagles, and the elusive platypus.
Vastly underestimating the size and capacity of the canoes we'd be occupying, I'd underpacked for this trip, so my first piece of advice is to take everything you think you might need, especially plenty of water. Your belongings are put into watertight 'barrels' which sit in the middle of the boat, so the ability to compress your belongings is a bonus and should be a consideration when packing.
Paddling is made easier in pairs, especially if you're in a heavier-built canoe, although sea kayaks are also available. If overloaded, both canoes and kayaks can become unstable, as illustrated in the following photo sequence...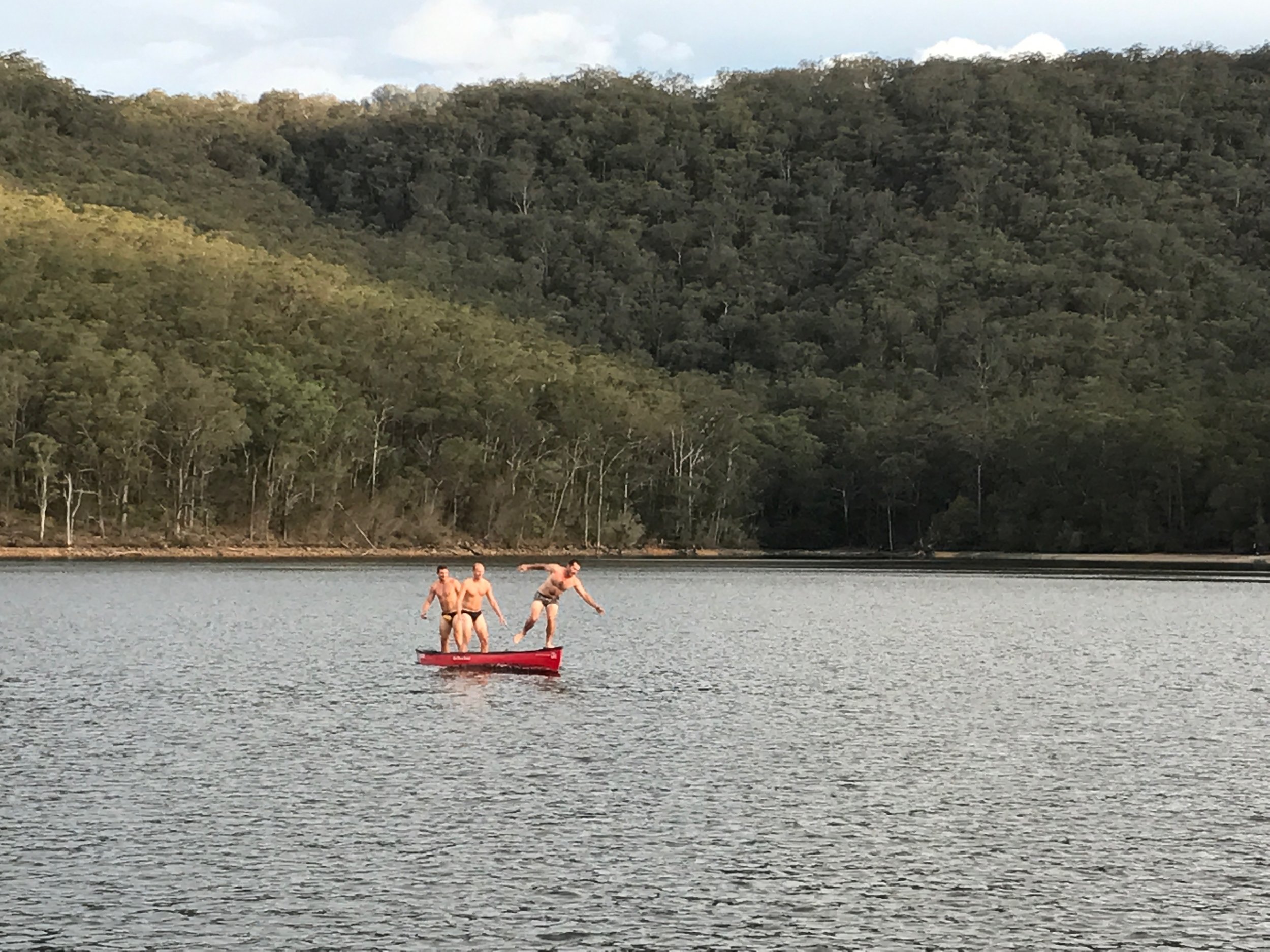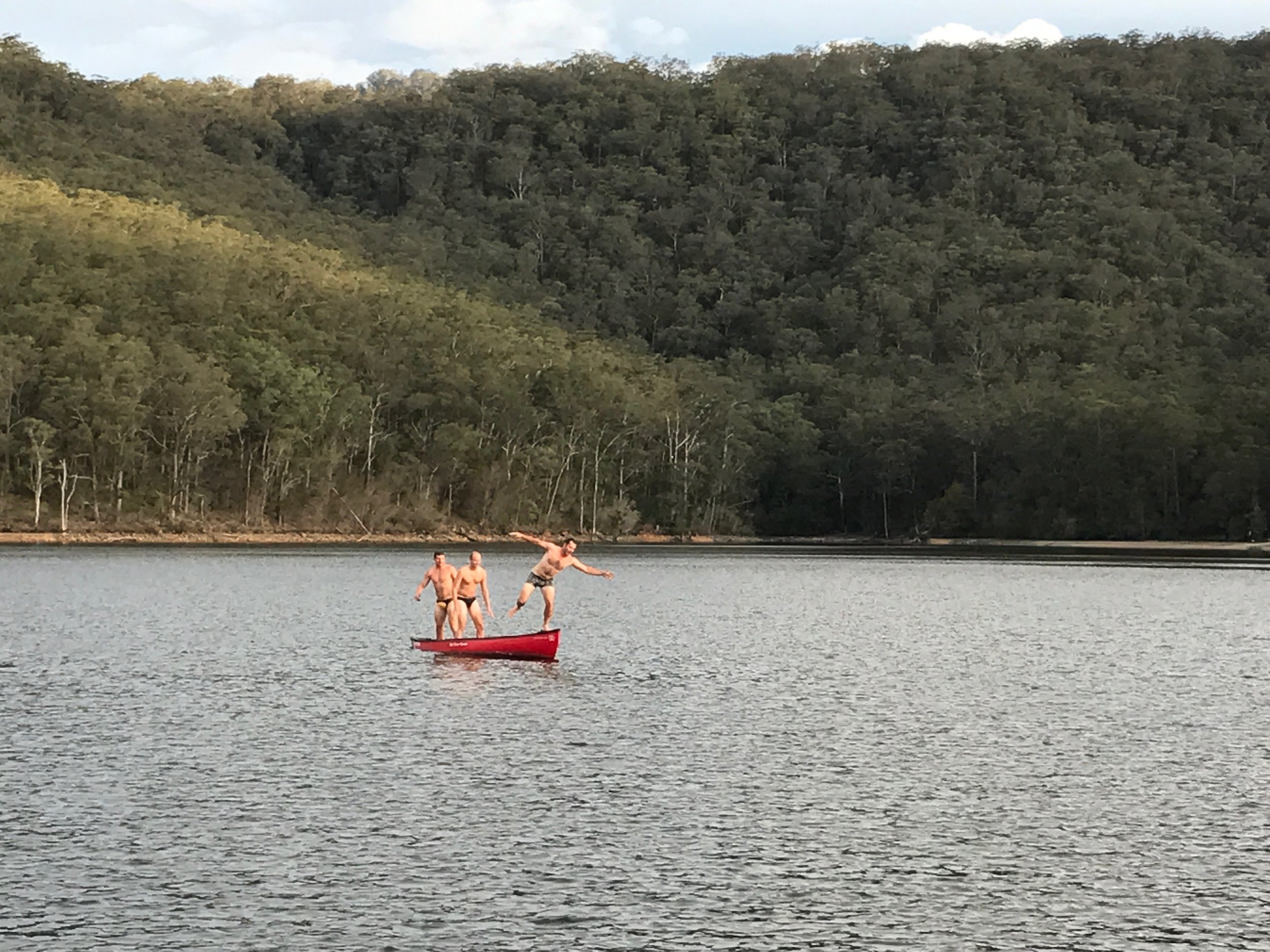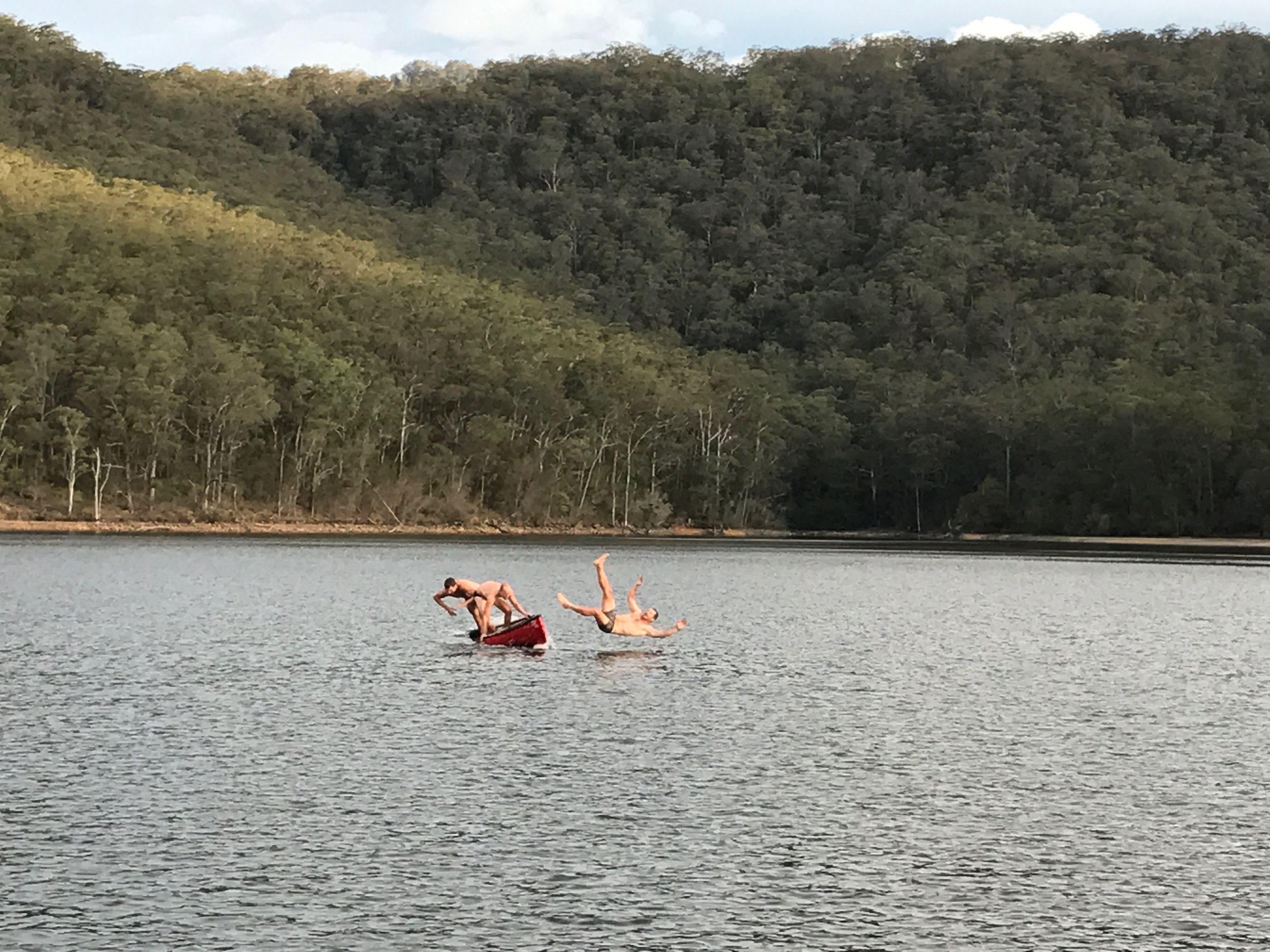 We'd pre-prepared most of our meals and took a camping stove to heat them, as well as 'morale' in the form of jelly babies (vital paddling fuel) and some whisky and wine for late-night storytelling around the campfire.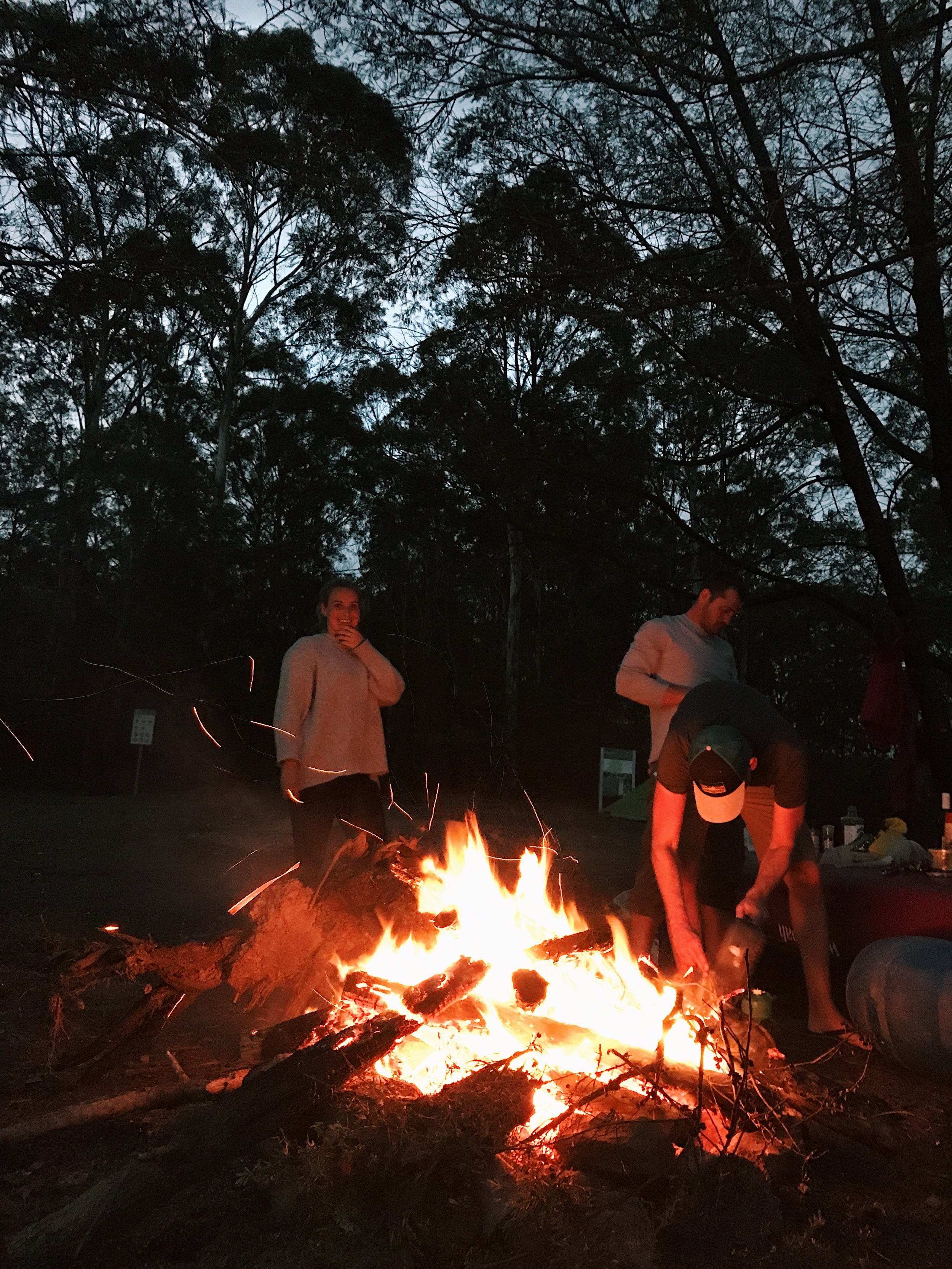 The following day, after rising with the sun and seeing our surroundings in a new light, we disembarked for our finish point, the Tallowa Dam, where we were met by our friendly guides from Kangaroo Valley Safaris who loaded the canoes onto their truck and returned us safely back to base.
My lasting memory of this trip was not the stress of packing in the days before (worried about taking too much), nor the endless bickering between couples that seemed to move from canoe to canoe as we navigated the Gorge (the girls never paddling hard enough, apparently)... instead, my lasting memory was the flicker of a campfire under a endlessly dark sky, surrounded only by the creatures of the Australian bush and a feeling of insignificance in this vast, wild and wonderful country.