Samoa - the terrific South Pacific | Travel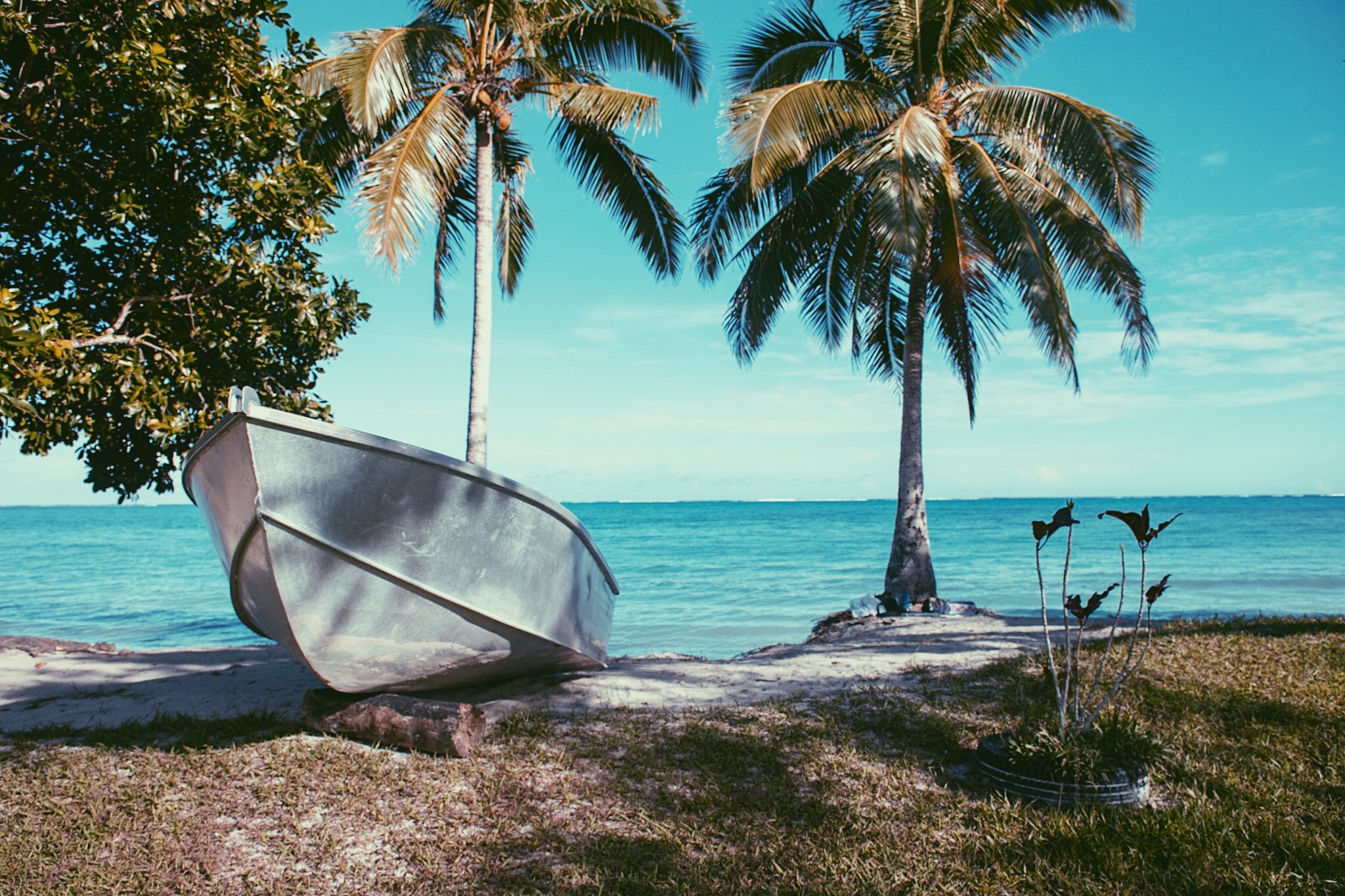 It's humid and close - the air around us is both sticky and stifling. The air con blasts out of the vents in the old Mahindra, the motor whirring noisily and labouring hard to keep its passengers cool. We race through villages, each vista different to the last but following a familiar pattern - a riot of colour, endless luscious vegetation, simple mud structures and unsealed dirt tracks. The main road we're on is well made and it's because of this that everyone chooses to use it - dogs, pigs with their babes at foot, members of the village tribes, often carrying a cargo of coconuts astride their shoulders. With the sun setting and low in the sky, Golden Hour brings its yellow-tinged hue and suddenly I can't see so well anymore. I slam on the brakes as a sow and her piglets gallop across the bitumen perilously close to my wheels. Phewf. That was close. It was later we learn that hitting a pig, as a visitor, might cost your a pretty penny, as you pay the Chief for the loss of their future meal. But hit a local? Don't hang around to see. Run for your life.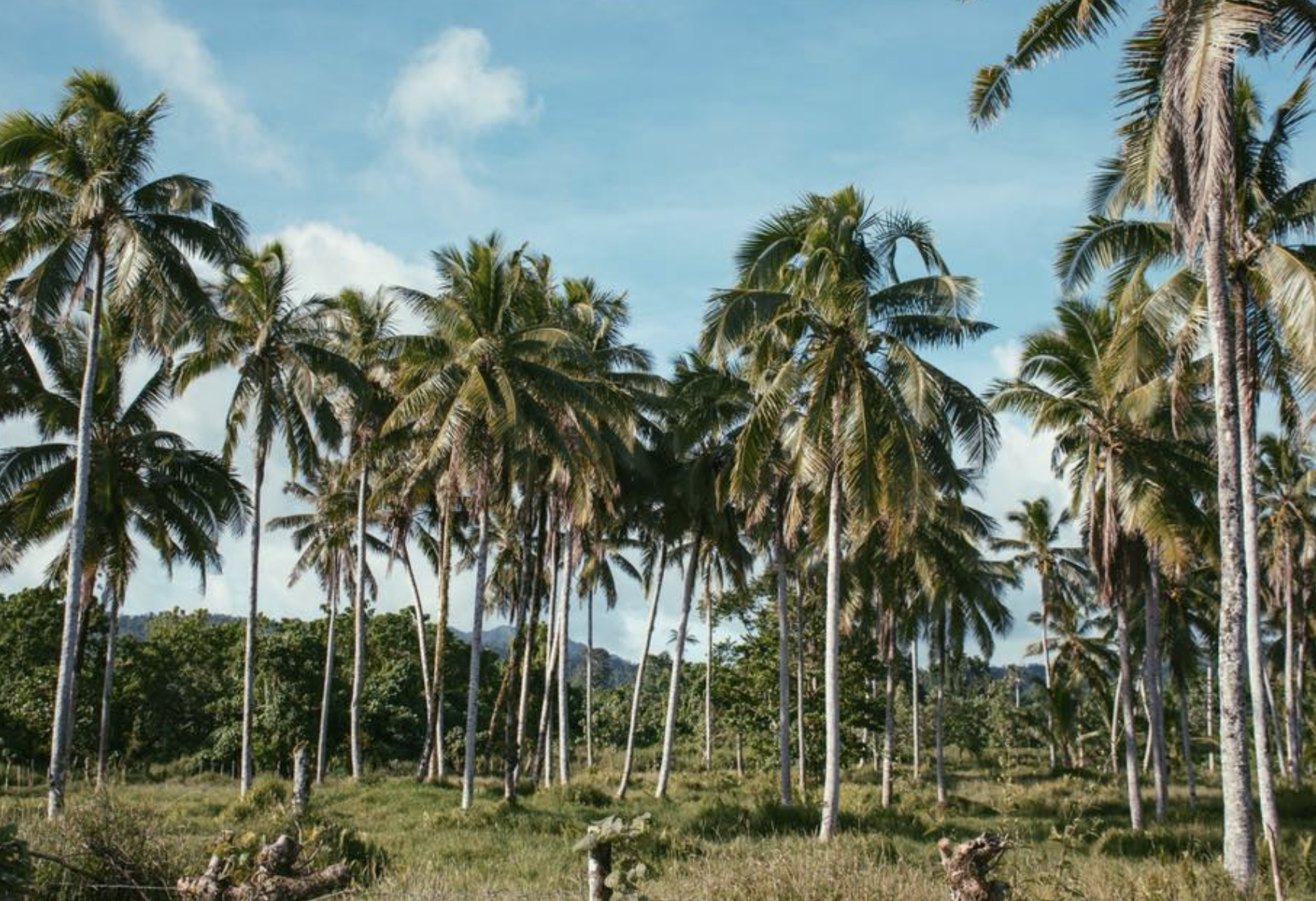 This story can make it sound like Samoa is a dangerous or unstable place, but that couldn't be further from the truth. Whilst it's true the ancient villages are left much to their own devices (with the island police more interested in anti-social behaviour in the capital, Apia), South Pacific islanders are well known for their hospitality and kindness, as was evidenced by the broad grins we'd see light up the faces of men, women and children we'd pass on on our daily travels across the island.
Part of the appeal of visiting somewhere like Samoa is that it's infrastructure is developed enough to be able to welcome visitors, but without the rampant tourism you see across other French Polynesia locations. Outside of Apia, the only town on the island, you'll find tribes living the simple life in mud huts with open sides, their pigs and goats roaming free and a stall selling coconuts perched precariously on the roadside. The villagers have few belongings, but they aren't in poverty. As a local woman put it to us, work comes low down on the priority list for Samoans - family, community and the Church are the pillars on which they build their livelihoods.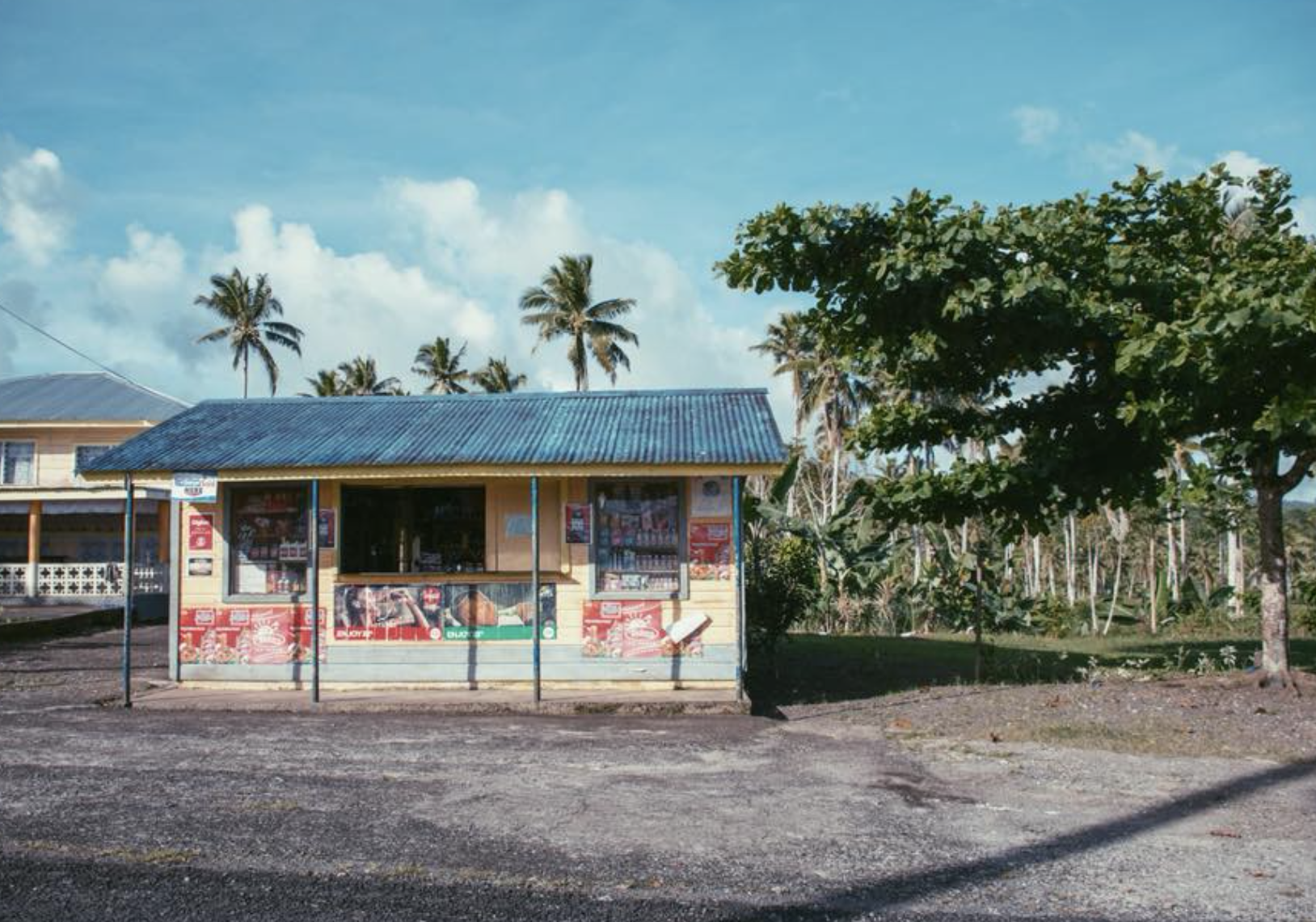 Resorts are few and far between in Samoa - we counted just three along the entire South Coast Road, and even then they're likely to be small Pacific-style buildings rather than high-rises - and you'd do good to ensure you have enough fuel, as petrol stations are scarce. What you absolutely will find is intense natural beauty at every turn - luscious, verdant, wild yet serene, where iridescent seas meet rolling mountainscapes and an emerald carpet of luscious and rich vegetation greets you as far as the eye can see.

Must Do's on Upolu
To Sua Ocean Trench
The To Sua Ocean Trench is the jewel in Samoa's tourism crown, and it's easy to see why. This extraordinary swimming hole is the result of a lava eruption causing the land around it to slip away, leaving two large holes connected by a lava tube cave. The bigger of the two is To Sua, and what a mesmerising and magical swimming spot it is.
Nothing quite prepares you for seeing it for real; set in well-maintained (and managed) gardens, the Trench appears so quickly and so suddenly, without warning, that the fence around its perimeter is probably more for safety than any daredevil jumpers. The only access to those inviting turquoise waters are via a long wooden ladder. My legs wobble and I'm breathing deeply as I descend the steps, but landing on the solid wooden platform is a reward for the feat that came before it - gazing up into the cavernous crater fringed by mossy vegetation and strands of ivy that glisten in the dappled sunlight, it's an other-worldly experience that I won't be forgetting in a hurry.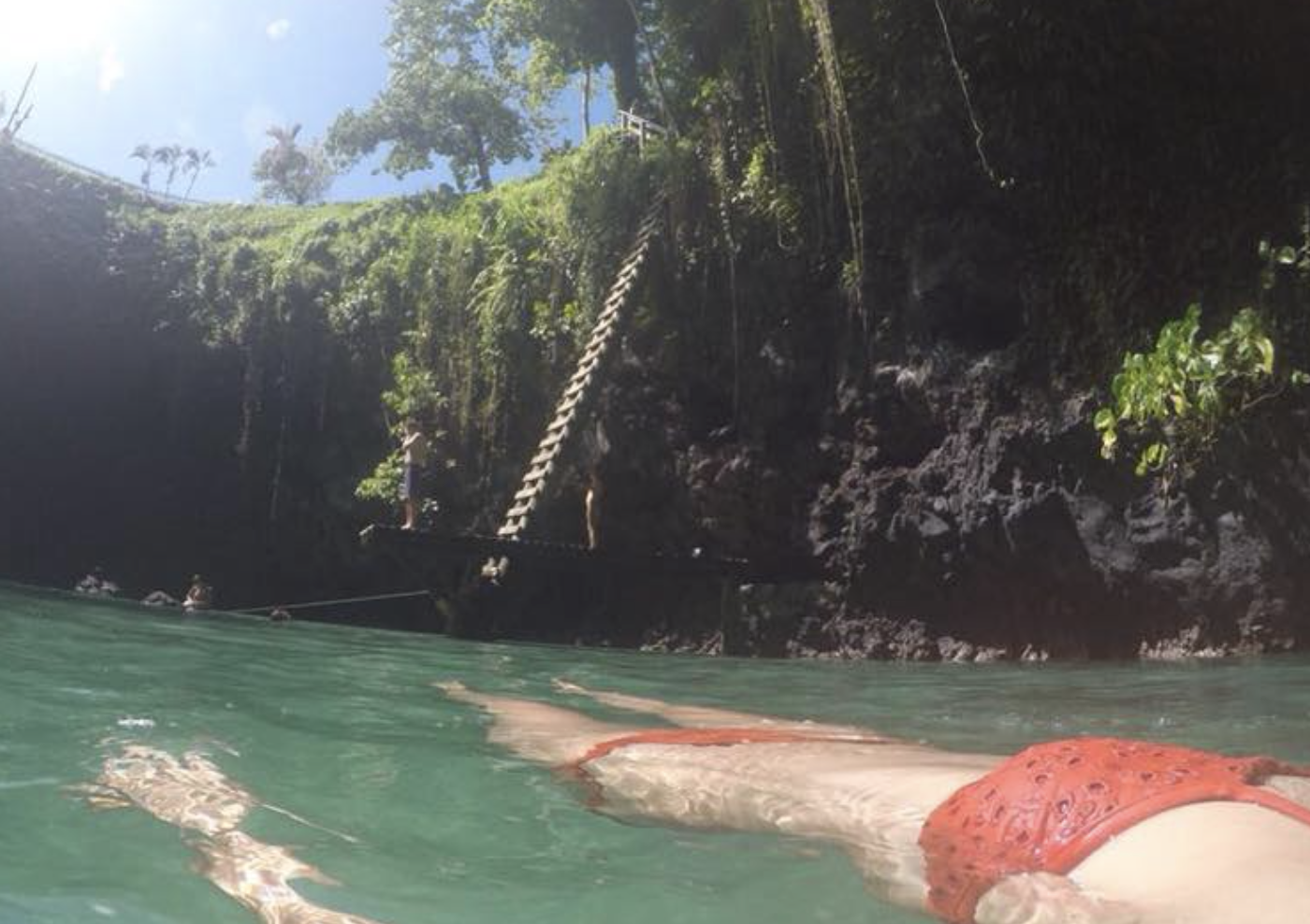 Vavau Beach
It's true there isn't a bad beach on Upolu, but make a special trip to Vavau. Once a bustling tourist resort, Vavua remains deserted since the 2009 tsunami tore down much of the infrastructure and now only palm trees and a few beach fales (traditional wooden huts) remain.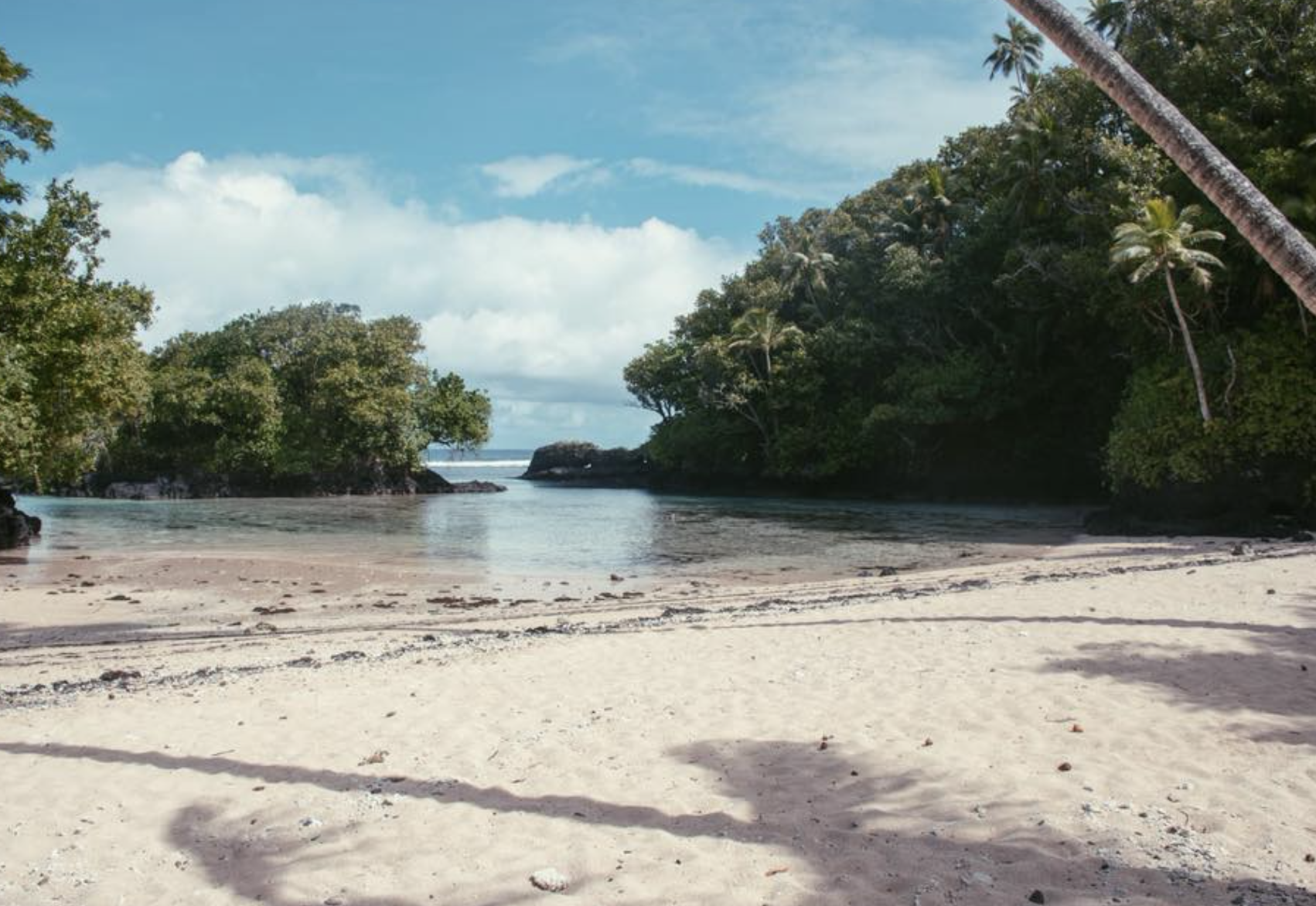 But, devastation aside, the isolated nature of this tranquil spot is this beach's calling card - finding a shady spot under a coconut tree, we were the only tourists on the beach as we sunbathed to the backdrop of quiet labour as a local tribe built a new fale. A few steps away a mother and her brood of children were busy foraging for food, with the children all too happy to pose for a photo, giggling and jostling for the spotlight as soon as I trained my lens on them.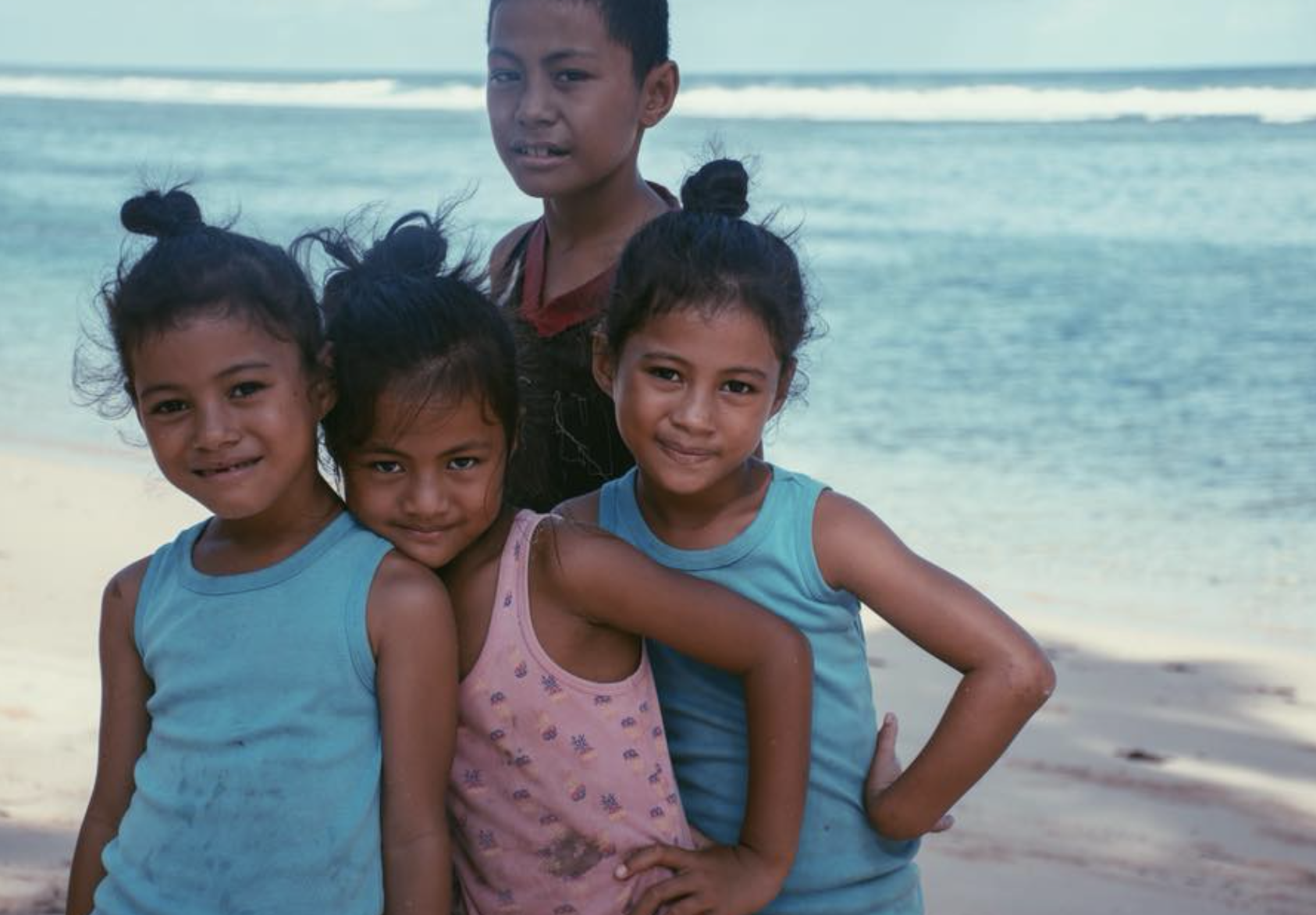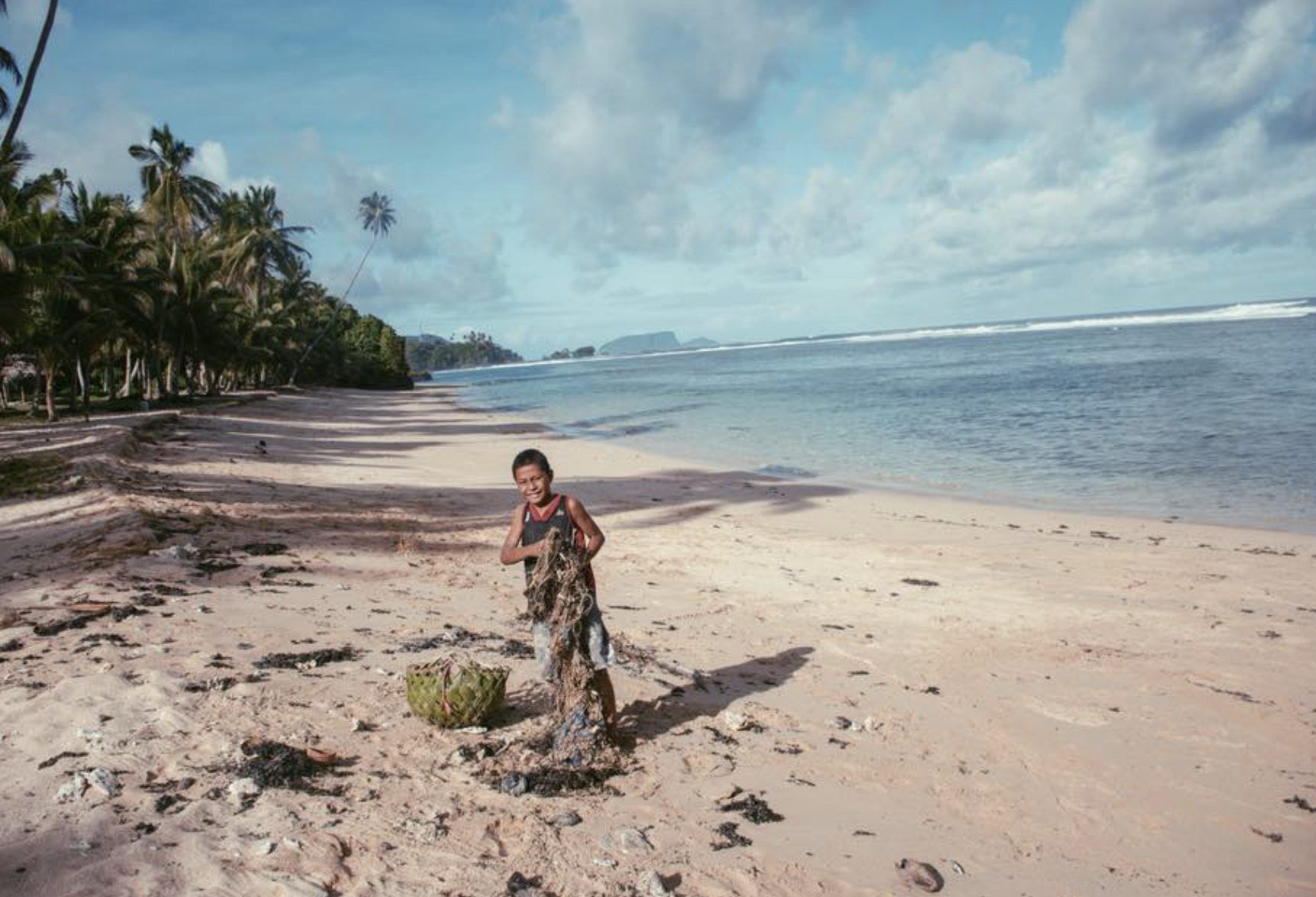 Set to the backdrop of volcanic rock and luscious vegetation, Vavau is one of those beaches that has to be seen to be believed.

Black Sand (Aganoa) Beach
This beach is only accessible down a 3km gravel track, which is undulating in places and only suitable for 4WD vehicles. As is the case for accessing all beaches in Samoa, you pay the Chief your fee ($10WST per person) in the village before embarking on your off-road journey to find a beach that is deserted, pristine and devastatingly beautiful.
This beach reminded me a lot of the vast expanse that is Far North Queensland's Cape Tribulation (only minus the threat of hungry crocs) with dense vegetation bordering the beach and fringed with majestic palm trees that soar high into the sky. The whole of Upolu is protected by a reef making swimming here safe and enjoyable, but do watch out for currents and a shorebreak at this beach. If you're a strong swimmer, take your snorkel, as we later read that snorkelling at this spot is out of this world.
Diving and snorkelling
Samoa is one of the most unexplored places on earth for diving and snorkelling, and yet one of the most biologically diverse. Turtles, manta rays, eagle rays and fishes of all shapes and colours are plentiful when underwater in Samoa.
We spent the day diving with Samoa Dive & Snorkel and couldn't recommend them enough - Justin and Ty have 20 years experience between them and are professional, reassuring (for a first time diver over here!) and more than willing to share their vast local knowledge about the island. Their philosophy is centred around taking their clients to the spots not frequented by tourists, and the resulting day trip means you'll find yourself the only people deep in the heart of the Samoan jungle, using a dive weight to crack open your coconut at morning tea before sinking into the warm and crystal clear water to begin your day of diving.
If you're going to spend time underwater in Samoa, these guys should be your only choice - in fact, they're rated number one for diving by TripAdvisor in the whole of Samoa, and the only operator to hold a PADI 5 star rating.
Other activities worth doing include the Tiapapata Arts Centre - a beautifully peaceful spot, comprising of an art gallery and a cafe serving local and plant-based produce; and the Piula Cave Pools, a freshwater oasis in the grounds of the theological college.
Practicalities

Getting there
We flew with Virgin Australia from Sydney to Apia and, thanks to airmiles, our flights were free (you can check out my guide to getting started with airmiles over on The Champagne Mile here). Apia town is an approximate one hour drive from the airport along a straight, sometimes unsealed road through the villages. You can hire a car from Apia Faleolo airport - we used Samoana Car, but international brands Budget and Avis are also available.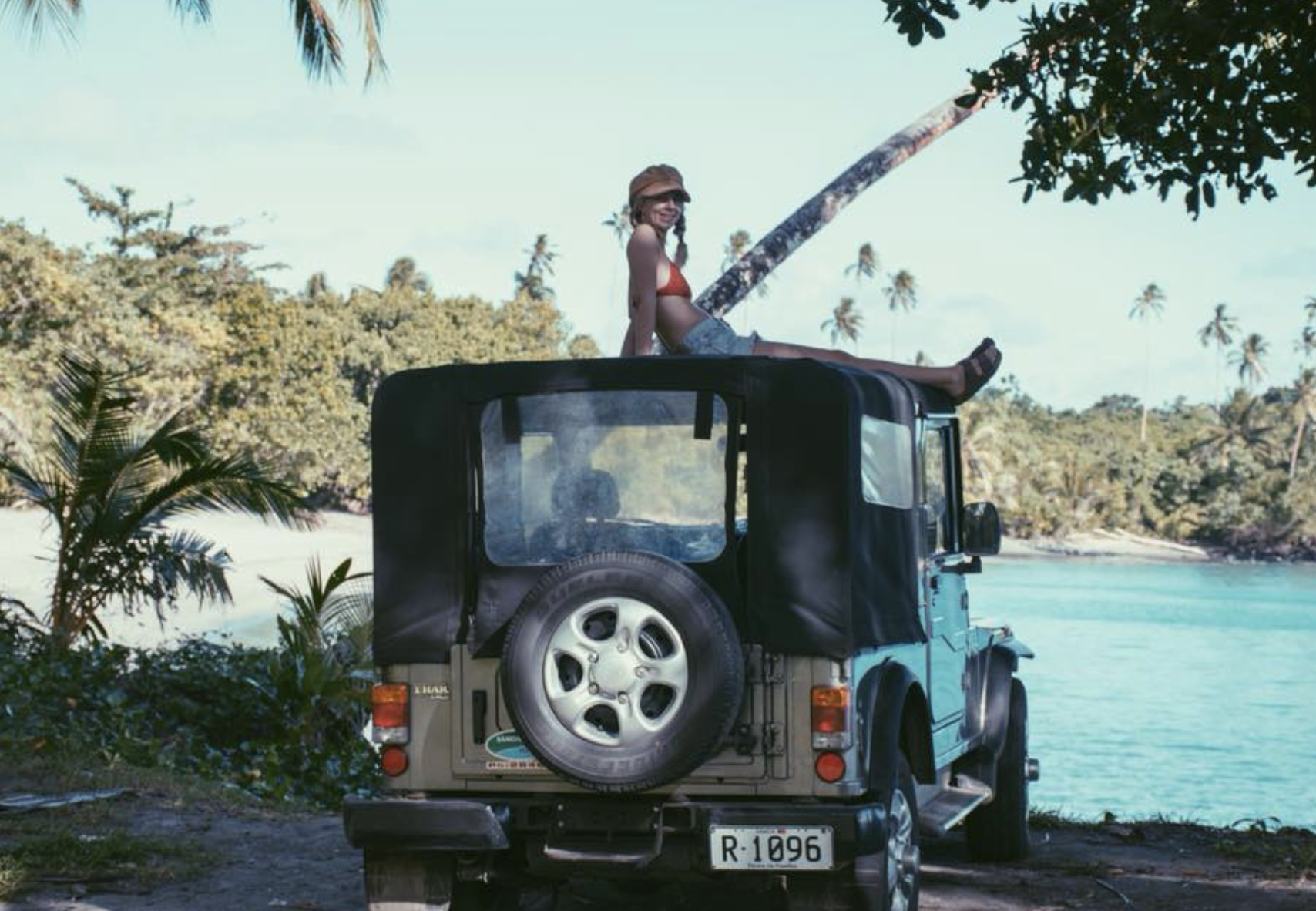 Getting around
If you want to get around relatively quickly and on your own agenda, driving in Samoa is your best bet. Bear in mind that the driving test was only introduced in Samoa a few years ago and police checks for driving licences are fairly common (as a tourist, you're expected to pay the $20WST ($10 AUD) for a visitor licence, which is a small piece of paper to be kept in your vehicle).
Dogs roam freely in Samoa and are a frequent site on all main roads - most of them will move out of harm's way when they see you approaching, but take particular caution at night when visibility is reduced. Likewise, when driving through villages beware of loose pigs, and, as there are no pavements, pedestrians.
We felt very safe in Samoa driving at night, but always lock the vehicle when left unattended and use your common sense in any unusual scenarios.
Buses in Samoa are both loud in colour, and loud in experience - to travel on a Samoan bus is a true South Pacific experience, especially as you're likely to be sharing your seat with a local and there's no air con (or glass in the windows, for that matter).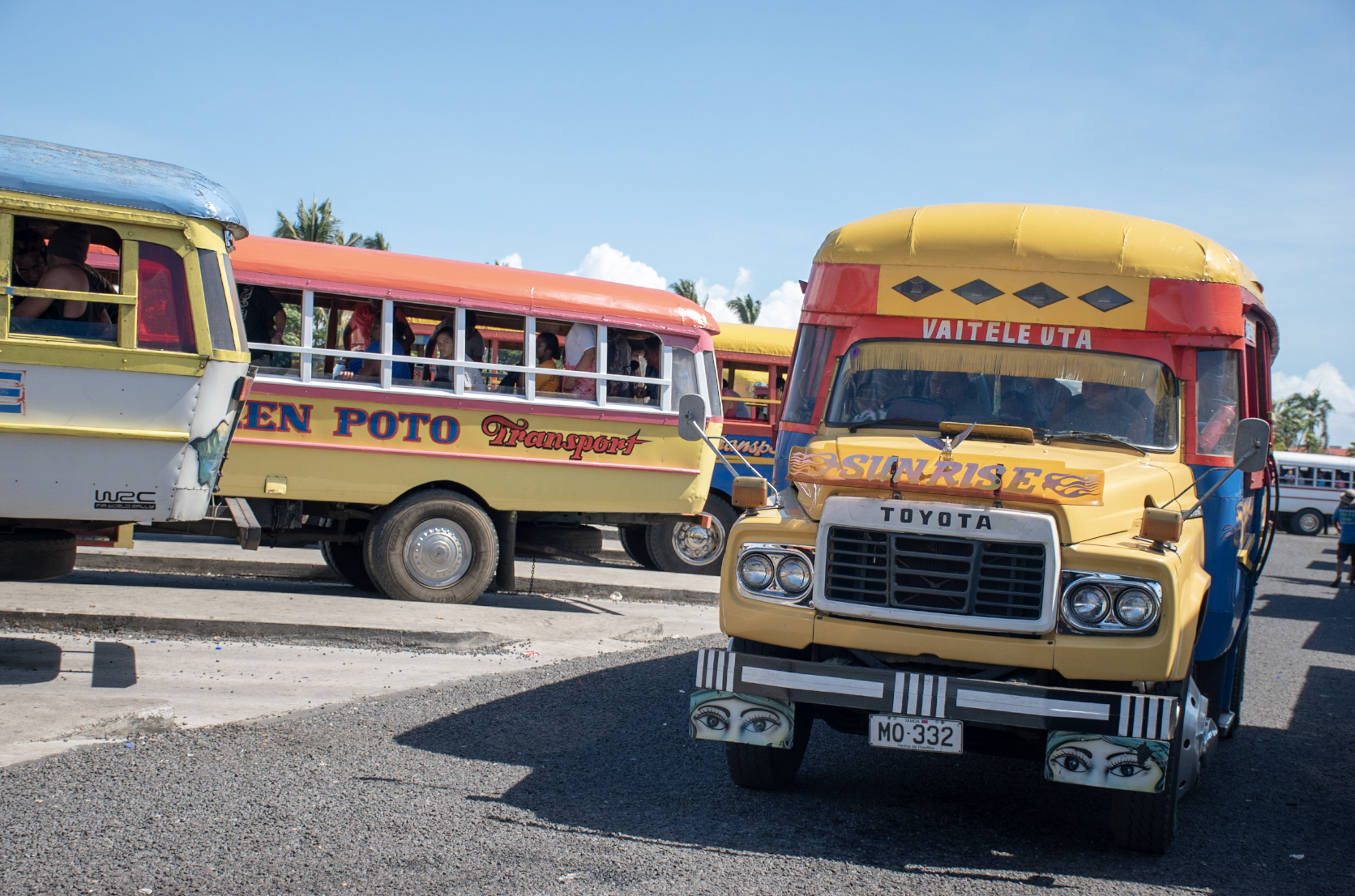 Dining in Samoa
As foodies, dining in Samoa did leave us a little disappointed, although after eight days there we'd established the better spots to have a meal. The Yacht Club is an unpretentious, super friendly local that has a mix of members made up of expats and locals. Home Cafe is incredibly quirky, dotted with eclectic finds, old movie posters and with a good breakfast menu (and no doubt ripe for a few beers if you visit in the evening). We hit up Krush, Samoa's only vegan cafe, a few times and devoured their lentil and black bean burgers. Other dinner spots include Scalini's and Paddles, both which served tasty fresh fish dishes and offered impeccable service.
Where to stay
After our initial booking to stay at a resort fell through, we opted for an Airbnb, and it was actually a blessing in disguise - close to Apia town but perched on the hillside, meaning we had both spectacular views over the island and cooler evening temperatures, our chalet was set in the grounds of a private residence and our hosts were so very welcoming, hospitable and respectful of our privacy. There were also two of the kindest dogs who greeted you every morning - a massive bonus in my eyes! You can find the listing here.