The Sunshine Coast Hinterland | Travel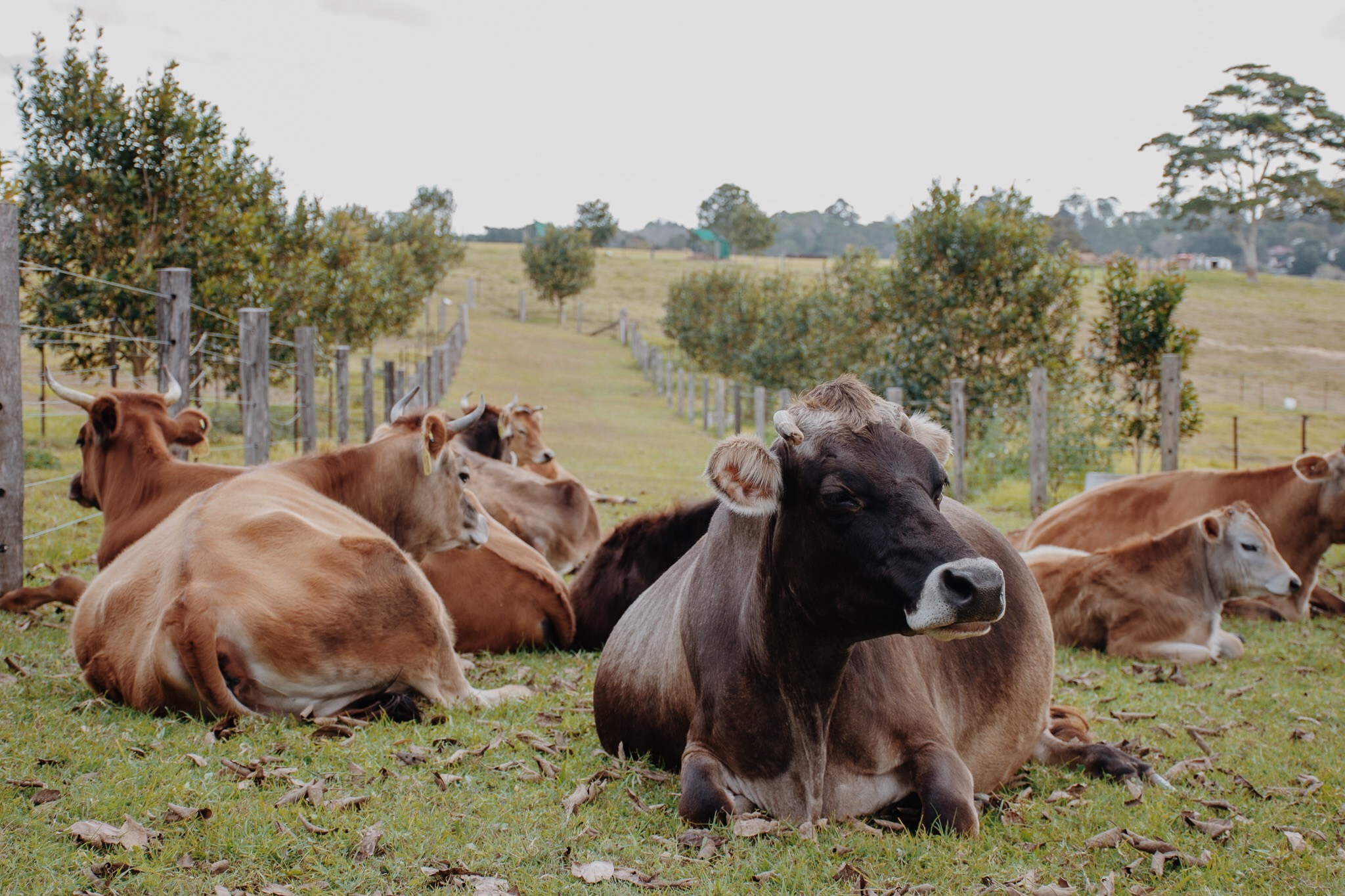 Hinterland - (n) the land behind; an area behind a coast or the shoreline of a river.
Forty minutes drive from Sunshine Coast airport will lead you to the Sunshine Coast hinterland, where rolling hills are dotted with veritable green habitats and honesty boxes for veggies sit on every corner. It's also where the three 'M' towns meet - Maleny, Montville and Mapleton - and whose charm provide the perfect mix of urban and rural in what is a sleepy part of Queensland.
The Bower
The Bower is an easy ten minute drive from Maleny village centre via winding and rolling Hinterland roads. Surrounded by Queensland rainforest, it would be harder to find a more tranquil, cosy spot.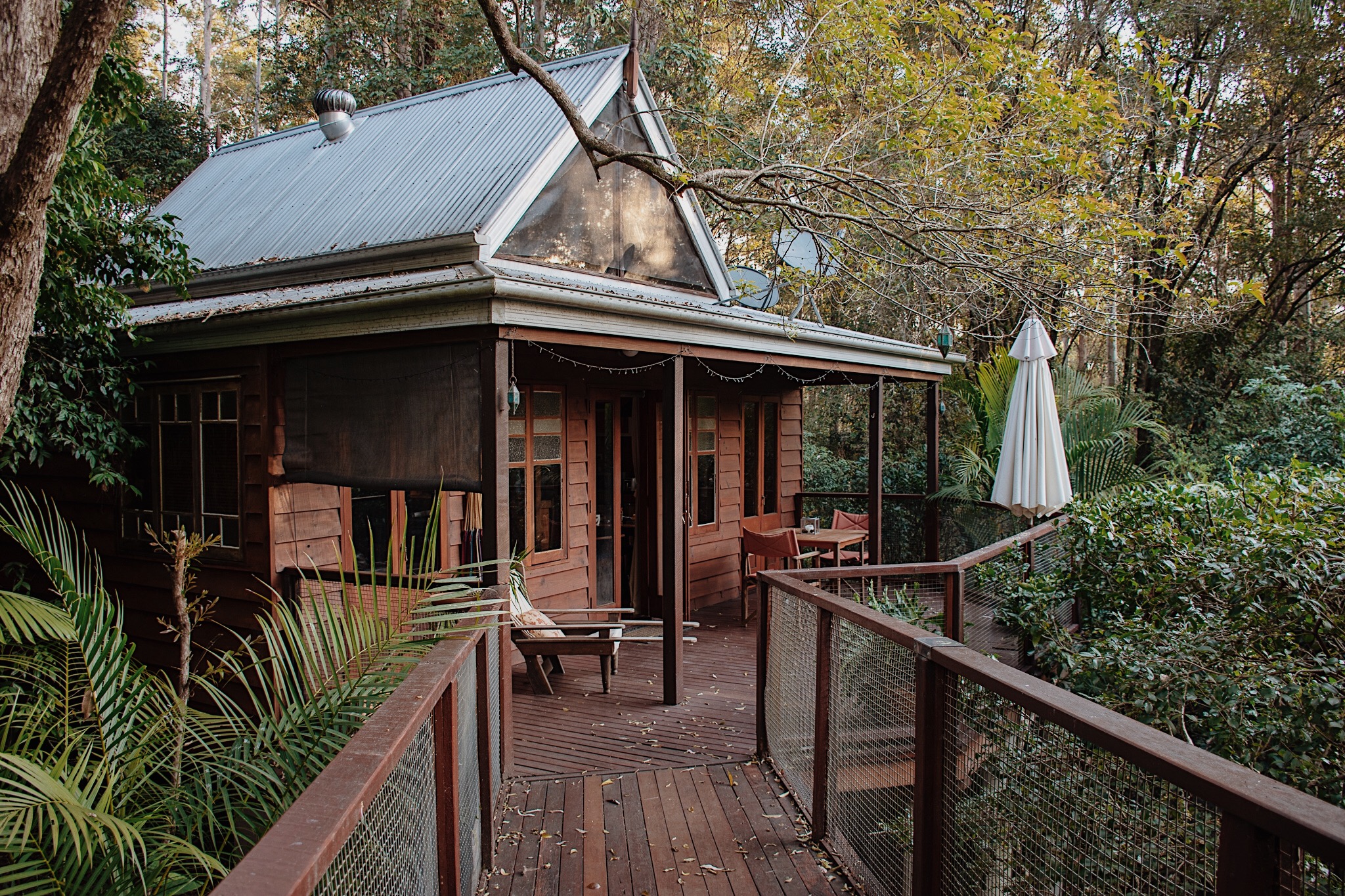 The cabin smells divine - of woodsmoke and freshly cut flowers; the creak of the floorboards is not as unnerving as it should be, but instead reminds you that you're part of nature now, the wood supporting your weight as you move delicately through the space. It's open plan living whilst still being small - just big enough for two, with a galley kitchen and seating area, a bed stowed in one corner and a piano stashed in another.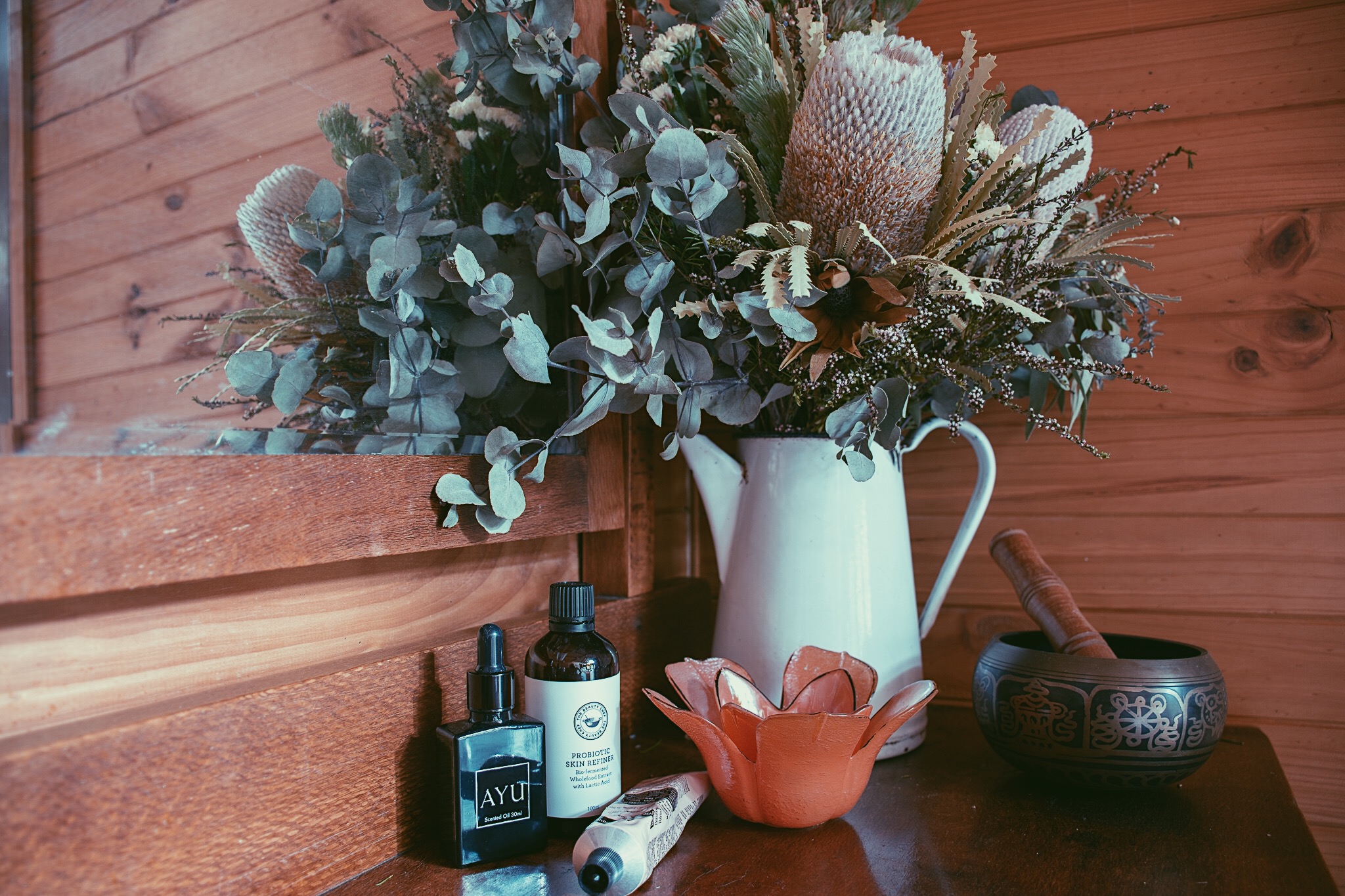 Throw open the doors and you've got your own private bird watching platform - one which perfectly protrudes into the heart of the rainforest, the forest floor at your feet. A small table for two provides the perfect breakfast setting, or you can string the colourful hammock between the posts and fall asleep to the soft calls of the resident birdlife.
From bed, you can see the stars, as the moon casts a long shadow through the skylight; there is complete darkness here, and with it, the sounds of the animals of the night.
A claw-footed bath provides an opportunity for a sumptuous soak with - you guessed it - a view of the rainforest. With a glass of wine, a flickering candle and the warmth of the fire circulating the cabin, it's hard to imagine a more relaxing scene.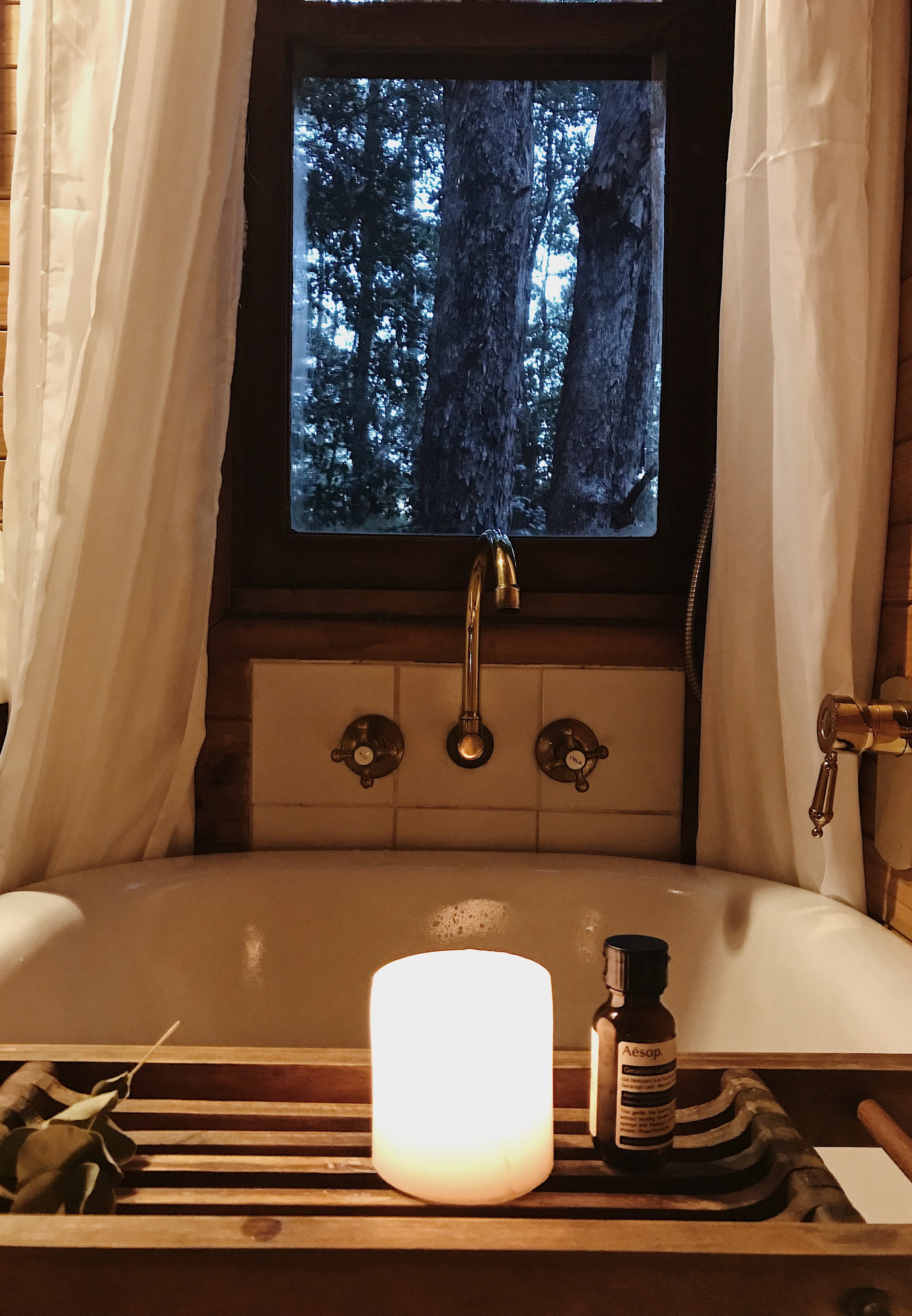 Our host has left us a veritable spread for breakfast - fresh croissants, milk from the local dairy, coffee, and we greedily eat it sat out on the veranda. It's not long before we are joined by two local lorikeets, curious, if a little furtive, who soon settle companionably into dining al fresco (we've left some bird seed on the ballustrade).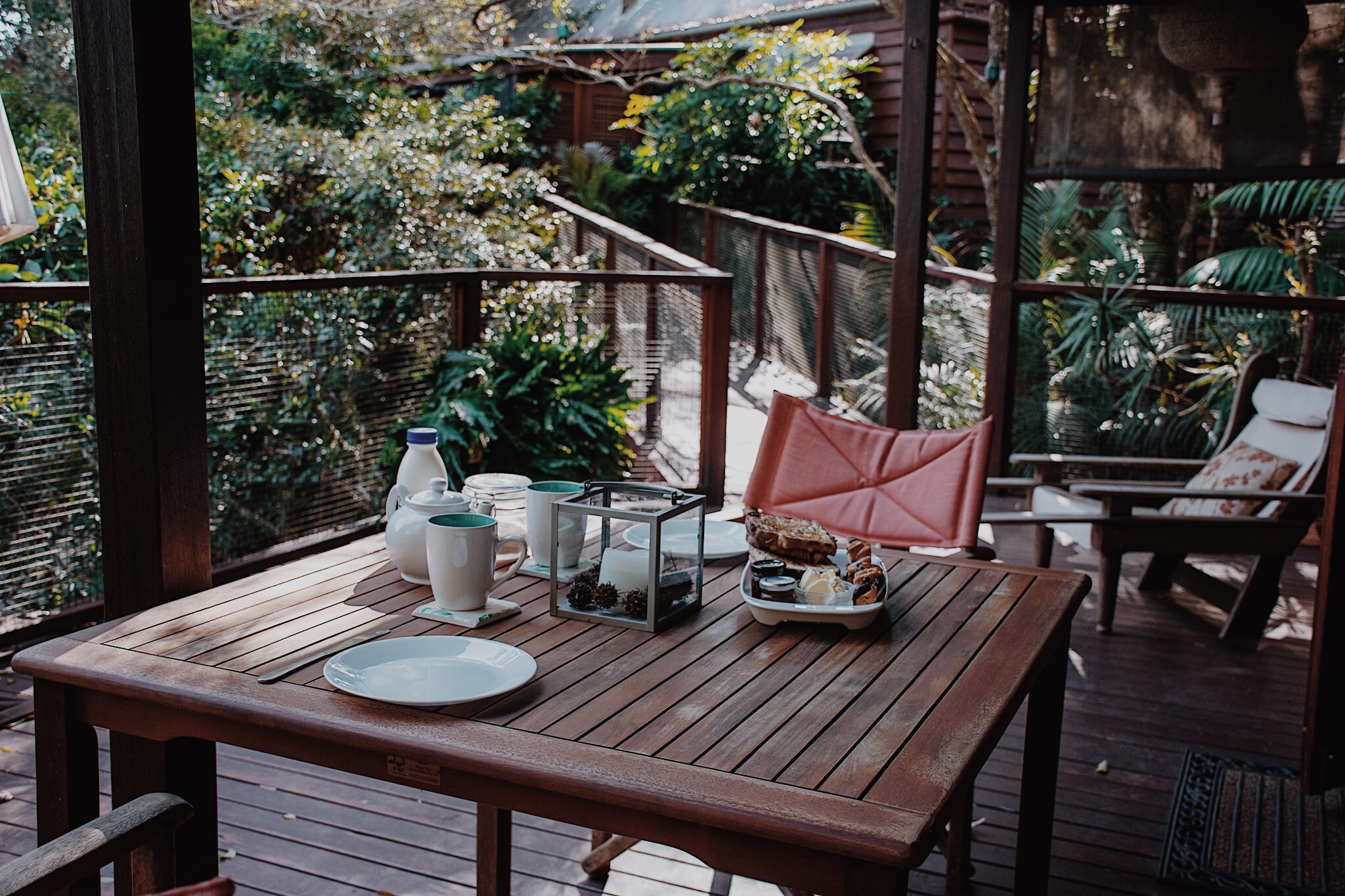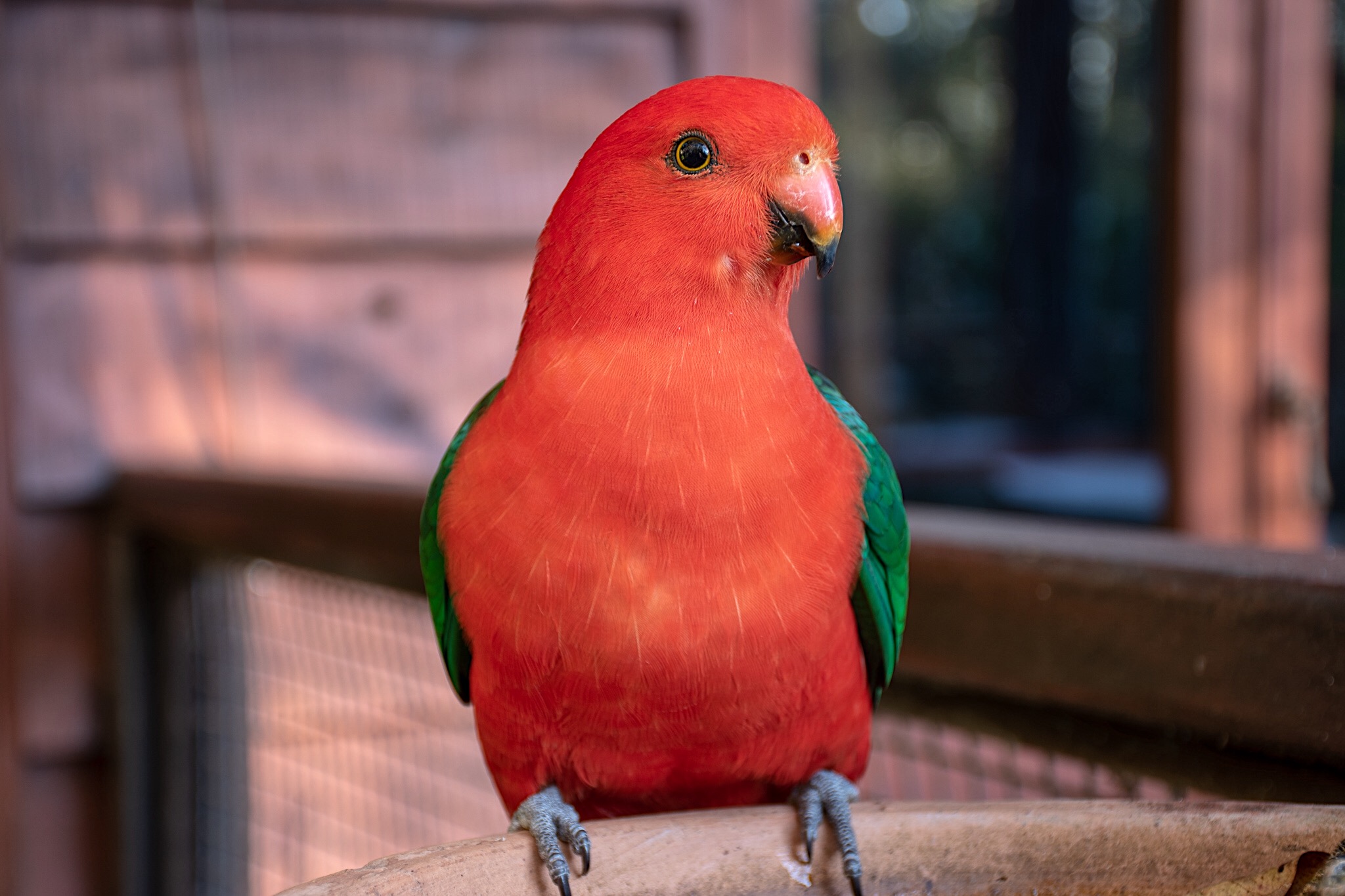 Maleny
Of the two towns we visited, Maleny has a more community feel - coffee shops where morning workers sip their brew next to an open laptop or morning paper; a bustling organic grocery store with herb pots growing outside; a handful of book shops; a community centre and a brilliant antiques nook teeming with finds from bygone days. A cheesemonger and a butcher provide all the fresh supplies you need, and the friendly lady in the Tourist Information shop will tell you exactly where to go to spot the local platypus in the nearby river.
Shotgun Espresso is a great little cafe - quirky and eclectic, small but mighty. The menu is jam-packed with tasty options whilst also catering for vegans and those wanting to make healthy swaps (something that's not always easy to find outside of big cities or towns).
Maleny is also home to Mukti Organics HQ, one of the first organic skincare brands in Australia. I made a visit to their sumptuous Beauty Rooms and indulged in a bespoke facial tailored to my skincare concerns - absolute bliss!
Montville
Maleny's more laid-back cousin, Montville, is a quirky fusion of Australian, English and Irish heritage. Sandstone buildings with celtic names mingle alongside Australian wattle, and toy shops and chocolate shops hint at the tourism that this town has made its fortune on. Dining at The Edge is an unforgettable experience thanks to the restaurant's sweeping views of the hinterland and over to the Glass House Mountains.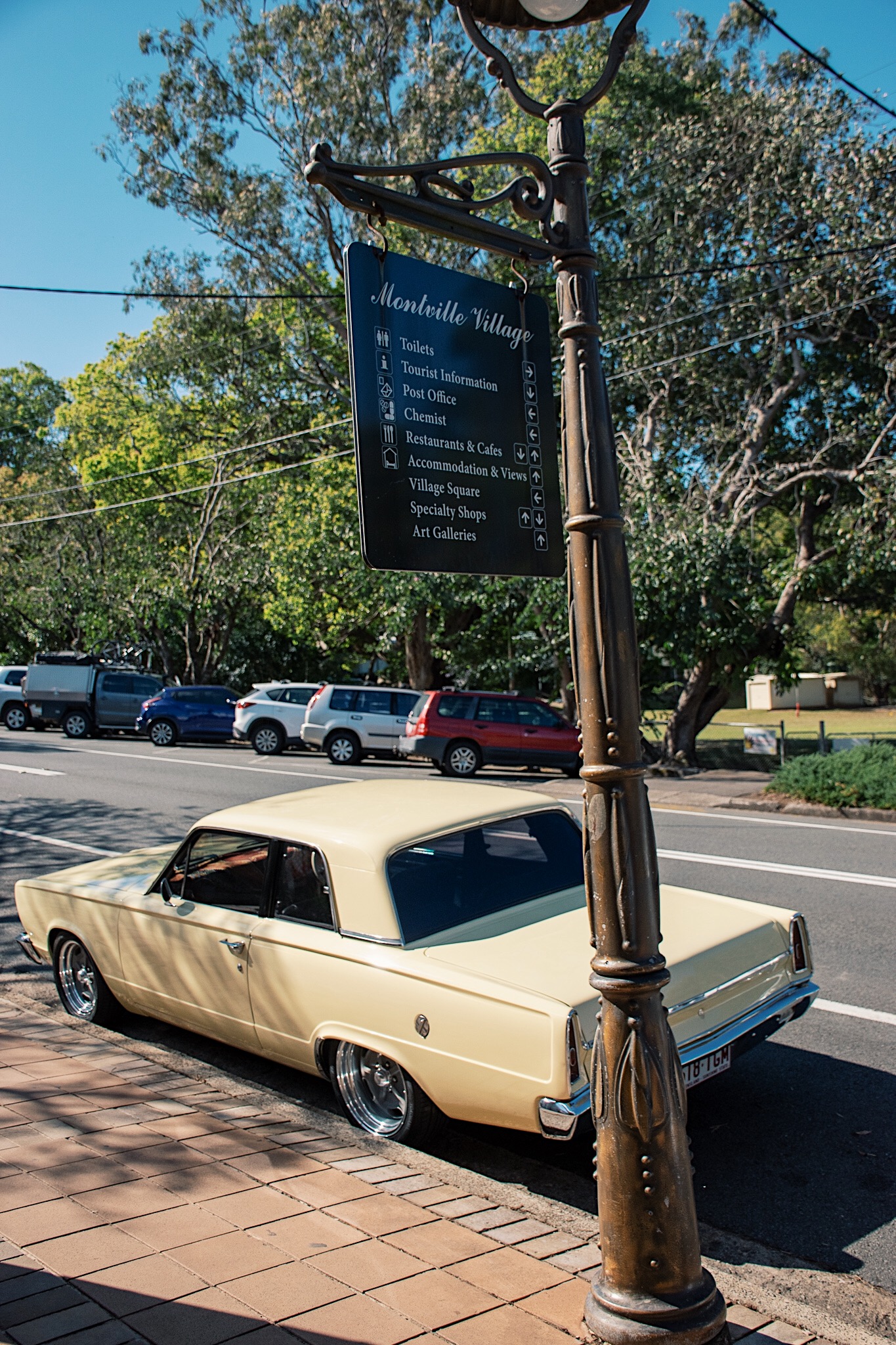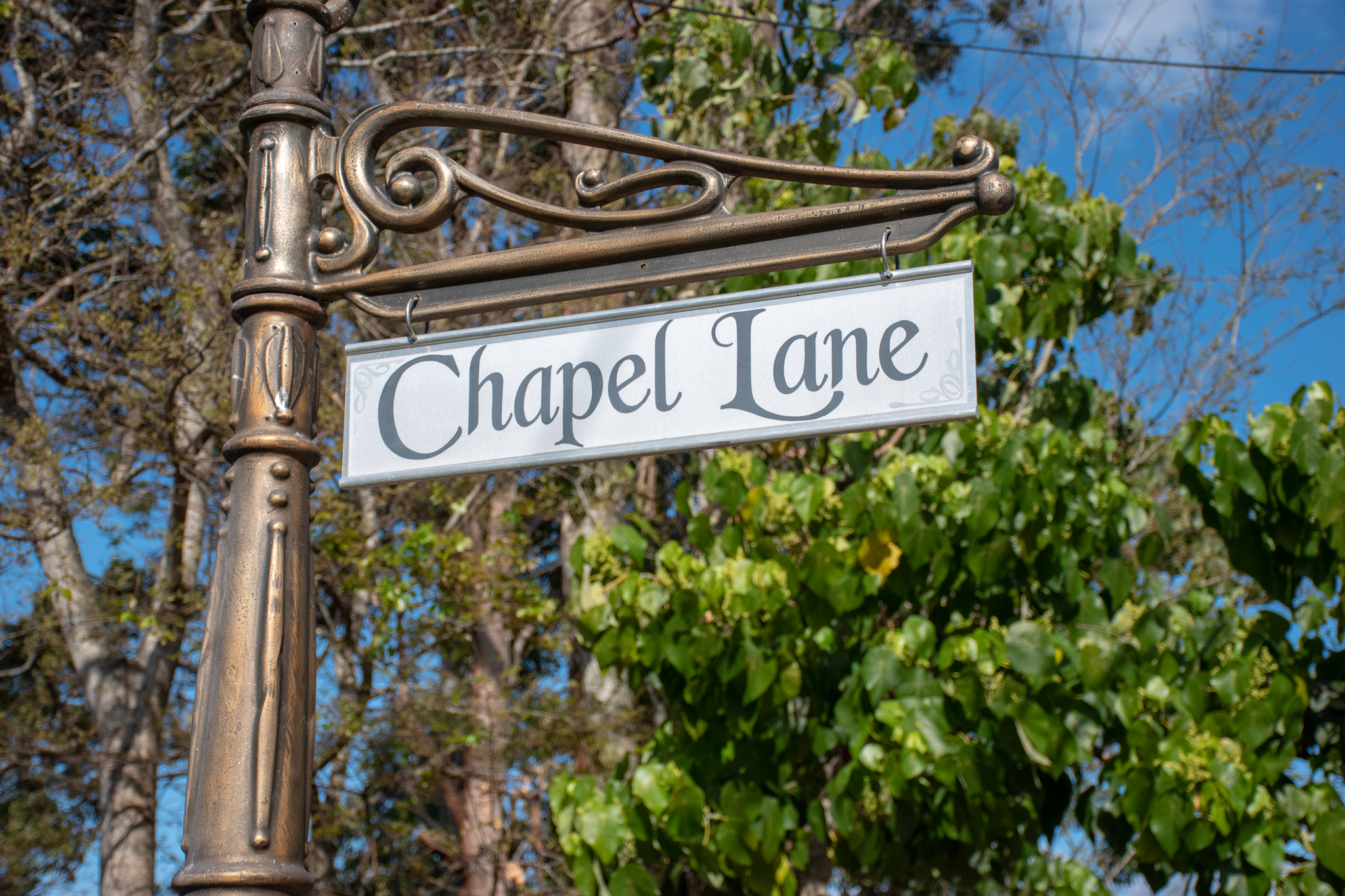 Nearby, you'll find the Sunshine Coast Hinterland Great Walk, a 58km track of which you can sample smaller parts if you're short on time. We yomped through verdant rainforest down the valley to the stunning Kondalilla Falls - much too cold for a swim, but awe-inspiring nevertheless.
On our final day in Queensland we debated about visiting nearby Maleny Dairy, a family-owned business supplying the Sunshine Coast communities. Although we didn't make it to the dairy, we had to stop at the side of the road to say hello to a herd of inquisitive cows - gentle, smart and so very cute!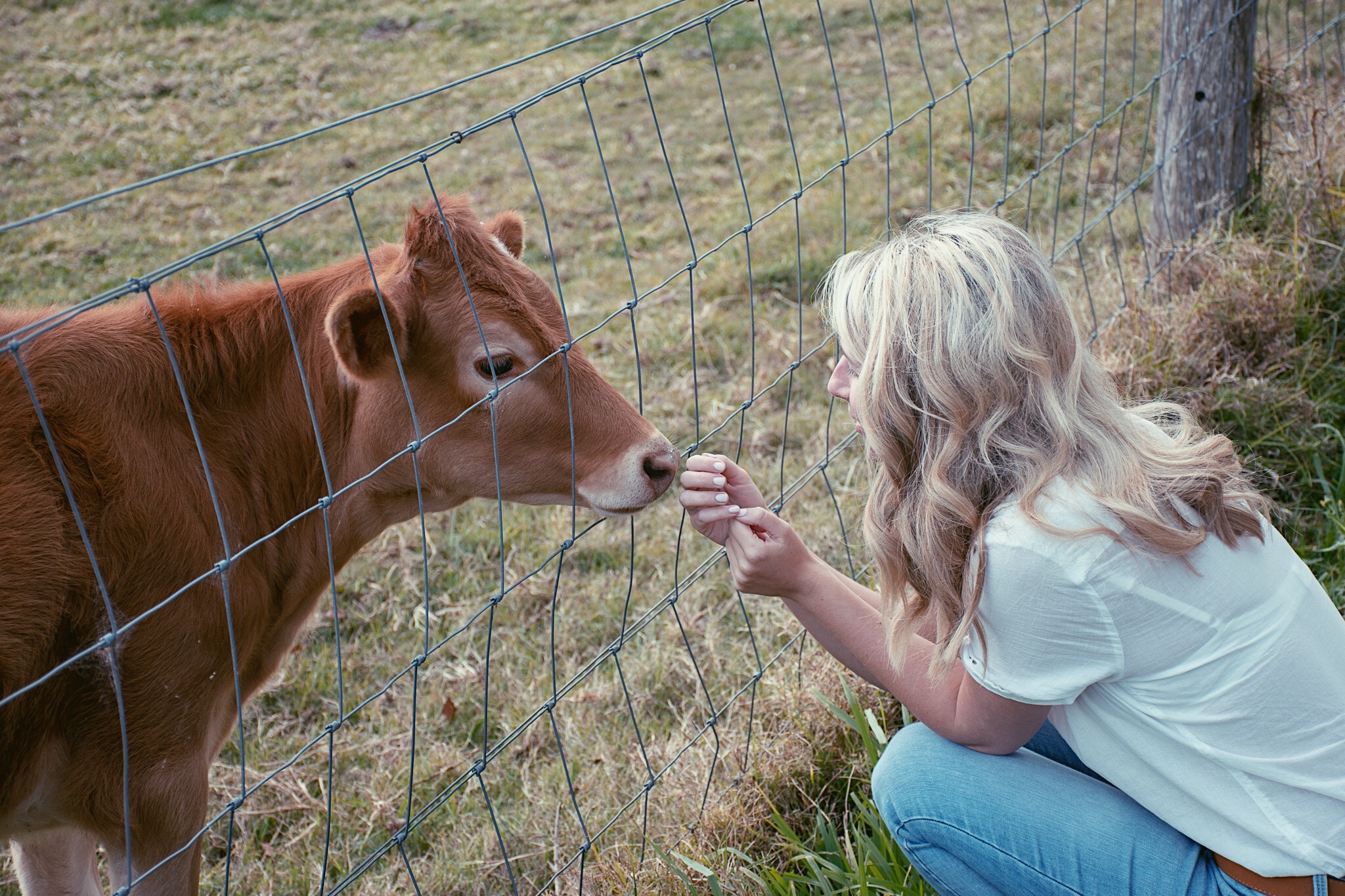 We rounded off our trip with a sumptuous dinner at the Long Apron at Spicers Clovelly Estate. Part of the Spicers family of properties, this decadent destination is easily one of the nicest meals we've had in Australia, with so much thought and creativity put into each course. You can also visit during the day and take advantage of their beautiful gardens with a spot of lawn croquet.
If you're looking for a long weekend getaway in a quiet but beautiful part of the world, the Sunshine Coast has relaxation in spades - close to the world-famous Australia Zoo and in easy reach of beaches, mountains or woods, it's every nature lovers idea of bliss.