Shreen El Masry - health at every size campaigner | #WomenIKnow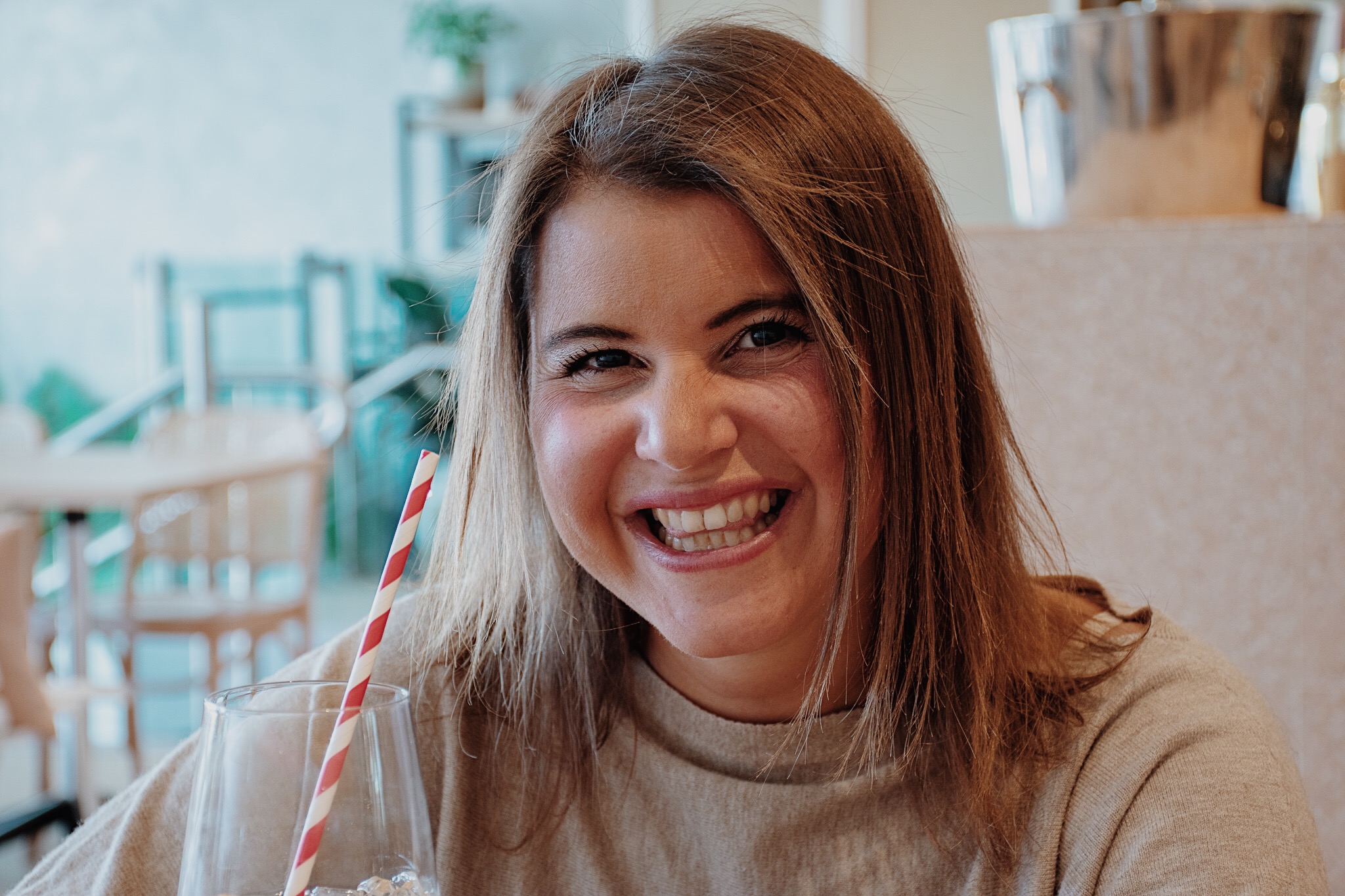 Shreen El Masry overcame a eating disorder and now helps women embrace movement, health and happiness and respect their bodies through her business, Be You Be Free. Based around weekly outdoor fitness sessions, coaching, workshops and retreats, Shreen has built a community of women who come each week to play games, make connections and get fit alongside Sydney's picturesque Coogee Beach. Her interest in mindful eating and food as medicine lead her to discover intuitive eating, and this year she qualified as aN Intuitive Eating Counsellor, of which there are just a few in Australia. Here, she talks about the importance of the outdoors in creating connection, food to nourish the body and creating community.

You're very open about your struggles with an eating disorder and how that has affected your life for almost a whole decade. How did food eventually play a part in your recovery?
When I was ill, I was really nutritionally deprived. My brain wasn't functioning properly, I was always tired and had no energy - I couldn't concentrate, read a book, or even watch a film for more than ten minutes. When I threw myself into recovery, I learnt everything I could about the human body. It was then that I learnt about the concept of food as medicine, the idea that there are certain types of food that can energise and heal, and have been supported by scientific research to assist with disease prevention. I started with small steps, introducing things slowly and challenging myself each week to try something new.

And there were other things that helped you heal, not just food?
Connection was also a huge part of my recovery. Even though I struggled with it - because there were times when my eating disorder was so bad I couldn't leave the house - I knew it's what I needed to heal. Walking in nature, breathing the fresh air, a short yoga practice - it helped me to get out of my own head and connect again with the people around me.

What eventually led you to become an Intuitive Eating Counsellor?
When I first started Be You Be Free, I was still stuck in that diet mentality. Even though I wasn't as sick as I was, I had a lot of food rules that I hadn't quite overcome - I wouldn't eat sugar, I would only allow myself certain foods from certain food groups. I exercised a lot and developed a lot of muscle tone. Looking back, on the outside I looked 'well', but I now know it was an unhealthy weight that could be triggering for some people. It was around that time that I stumbled across a book by Linda Bacon, Health At Every Size, and I can honestly say it changed my life. I learnt about the harm that dieting and overexcercising can cause, the science behind genetic setpoints and the fact that you can be healthy at every weight.

What is Intuitive Eating?
Intuitive Eating is all about getting in touch with your body again and responding to the signals we were born with. Over time, we've lost touch with our bodies, both physically and mentally and instead, diet culture has us in the grip of rules, restrictions, food fears, phobias and binge eating. The diet industry is worth a staggering $60 billion in the US alone. Through the Health at Every Size book, I learnt about the harm diets can cause to physical, psychological and mental well-being and how it can lead to eating disorders and low self-esteem amongst women and men. I'm focusing now on the notion that you can be healthy at any size, as we all have a 'genetic setpoint', the point in which our body defaults to, so instead, I want women to look at healthy behaviours right across their whole life in order to feel their best, and to say no to dieting.

It's about making peace with food and enjoying it for all that it is - the taste, the texture, the smell, the way it feels in your mouth. I say to clients, if there's a food you really love, how different would your experience be if you slowed down and tasted every bite, rather than rushing to eat it quickly before anyone sees? Did it make you feel satisfied, energised, nourished after eating it? Understanding how certain foods make your body feel can lead you to making more informed choices in the future, one that is governed not by fear or pressure but by being at peace with our bodies.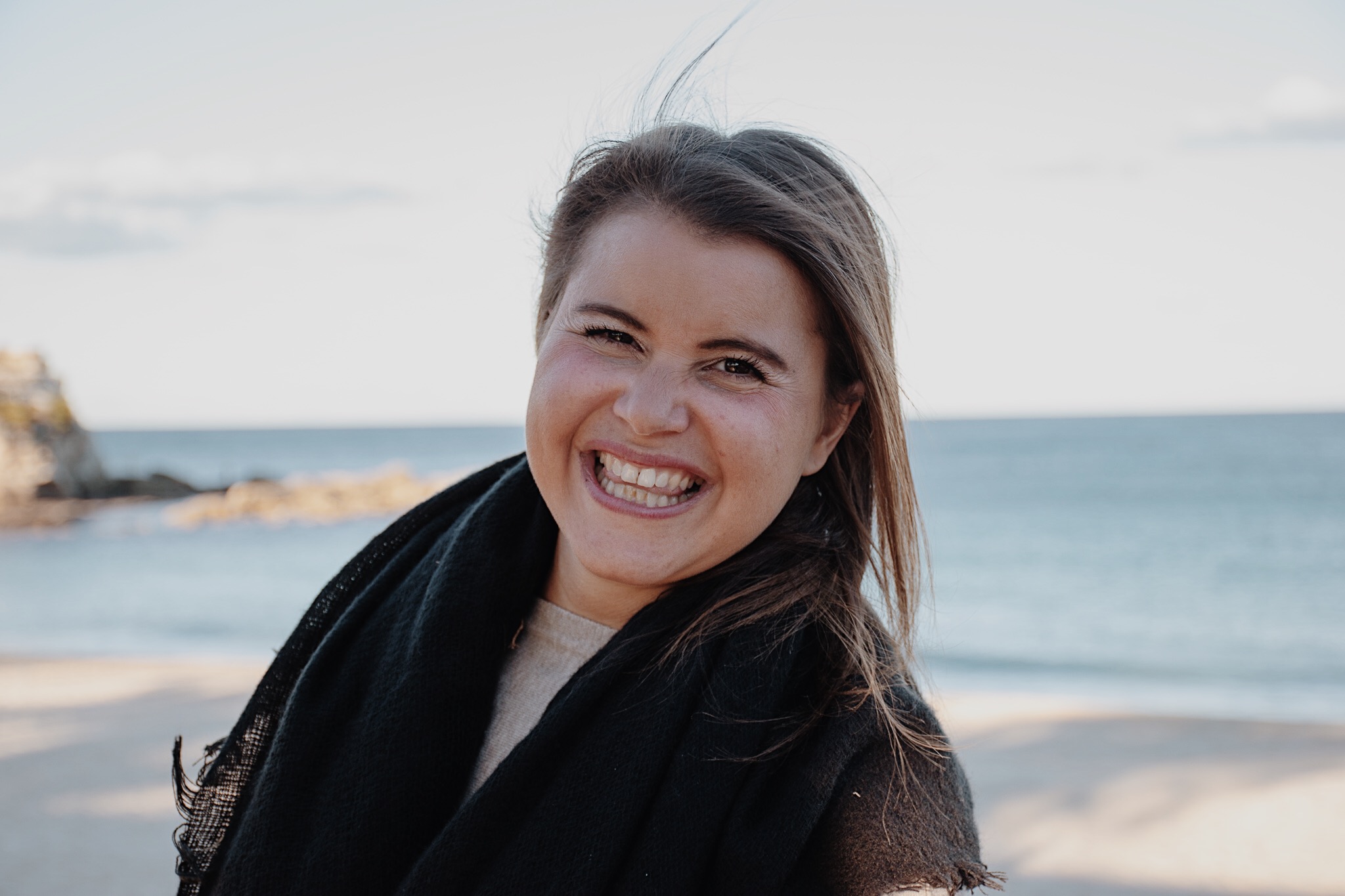 How does exercise fit into this - and particular the community you've created, Be You Be Free?
I spent so many years over exercising and pushing my body through pain as I told myself I had to 'work out' so I could 'earn' food to eat that day. I would wake up in the morning exhausted and close to tears, but would force myself to put on my workout gear and run. At my lowest point, I was running half marathons before I started work. I only viewed exercise as a way to 'earn calories' or as 'punishment' when I binged. It was only during my recovery that I learnt about the benefits of joyful and intuitive movement, and that exercise was so much more than burning calories.

Now, Be You Be Free is all about having fun with movement - the sessions are geared to strength and conditioning, circuits or high intensity, but we use a combination of music, outdoor games and even trivia in our sessions. We also love hula hoops! Almost all of my clients say they hardly notice they're working out! And it's a brilliant community - women of all ages, from all walks of life, who have all become firm friends, too. We celebrate birthdays and milestones - wine on Thursday evenings is a big thing when you're part of Be You Be Free!

That's a brilliant way for keeping fit and sticking to it, too!
It really is! As humans we reap the same health benefits from joyful movement as we do from higher intensity workouts, and when we start focusing on moving our body for fun - rather than for calorie purposes - we're actually more likely to stick to a regular routine and enjoy it.

And have you found being outdoors is important for your mental recovery, too?
Yes! There are so many ways to incorporate movement into everyday activities, such as adding dance moves when you're cleaning the house, walking to the shops instead of driving, going for a hike in nature, swimming in our beautiful ocean pools… the list is endless. I moved to Sydney from London eight years ago, and I pinch myself everyday that I get to call this beautiful part of the world my office.
What is the legacy you want to leave behind?
I'm passionate about helping women to heal their relationships with food and their body so they can live their lives as they were meant to. Health and happiness is so much more more than just food and exercise - it's everything from your connection to nature and to other people, your self-care, work-life balance, reducing stress, positive thinking...they all play a huge role in creating a life that you want to live.
Shreen El Masry is a qualified HAES Personal Trainer, Certified Intuitive Eating Counsellor and wellness coach. Visit her website or follow her on Instagram and Facebook.