An ode to ocean pools | Lifestyle
'Every body of water in this country has a compelling story behind it' - Benjamin Law.
Being in the water is synonymous with life in Australia, which is ironic for a country that is both arid and wide. In it, on it or under it - spending time in the ocean is as part of the fabric in Australia as a morning coffee, as buying a newspaper on a weekend, or doing the groceries. And the special thing about ocean swimming is that it's an amazing leveller - you can be anyone or you can be no one when you're immersed in the salty brine, as part of nature as the next person.

Ocean pools are Sydney's drawcard - the party trick that its rivals know they can never emulate. They provide a sanctuary for less confident swimmers, free from waves and rip currents; they offer incredible vistas, often carved into cliff faces and tucked away in alcoves; and they serve as the focal point for saltwater breakfast clubs, a magical morning committee who meet all year round to swim, catch up and start their day with a little dose of nature and calm.
At McIvers Ladies Baths in Coogee, you toss your gold coin into the bucket at the entrance - and it really is a toss, through the bars of a grate, you take aim, sometimes ricocheting off the sides, sometimes landing square in the box with a satisfying 'thwack'. It's an honesty system here.

Early morning is best. By lunchtime, the sunbathing areas and rocky outcrops are littered with bodies of all shapes and sizes, but at first light, there's room to think. Some take the task of diving in and of swimming very seriously indeed - there are those with latex caps, with goggles and a steadfast commitment to front crawl. In contrast, there's always at least one person taking furtive steps, letting the cold rise inch by inch up bare thighs, wincing and shrieking as the water permeates skin.
The moss is slippy underfoot as you ascend the stairs. The scuttle of a crab catches your eye, its movement reminiscent of a spider scurrying to safety.
You can touch the floor of the pool almost the whole way across, save for a small part by the south stairs where it's deep enough for a shallow dive. The floor is far from smoothly-hewn - undulating rocks and unexpected crevices are part of the charm of this swimming hole. There are no marked lanes, and yet swimmers seem to pass in synchronicity, knowing when to give way to the more serious front crawlers and when it's simply enough to exchange a knowing, aren't-we-lucky type smile. For being the dawn risers at this special spot - one of the last women-only pools in Australia - is a special club of which to belong.

We shouldn't be surprised at the health benefits associated with saltwater immersion. Thalassotherapy - the use of saltwater for medicinal purposes - has been used for centuries, activating temperature receptors under the skin which prompt the release of endorphins, and soothes the parasympathetic nervous system, which in turn helps with organ function. Swimming in cool salt water also has the bonus of increasing immunity and the capacity to withstand moments of discomfort, albeit only briefly.

Some studies have shown that saltwater swimming can even change or slow down brain waves - a tonic in this time of hyper switched-on, 24/7 lives.

I bob around facing out to the Pacific, the inky sun not long up over the horizon. Next to me, a lady is starfish-ed on her back, eyes closed, fingers gently sculling the water around her. Not far away, a woman meditates on the concrete edge which runs around the perimeter of the pool, for a moment lost in time, her spine straight and her hands gently folded in her lap.
When it comes to McIvers, it's not the seclusion or the privacy of this women's-only spot, although this does add a layer of specialty; it's the fact that there is an unwritten treaty of peace and of stillness. Just six kilometres up this stretch of coastline is perhaps Australia's most famous - and certainly most photographed - ocean pool, Bondi Icebergs. A lap pool like no other and a hive of activity, Icebergs is iconic in its own way, and yet has little of the serenity offered by this more rugged spot in Coogee.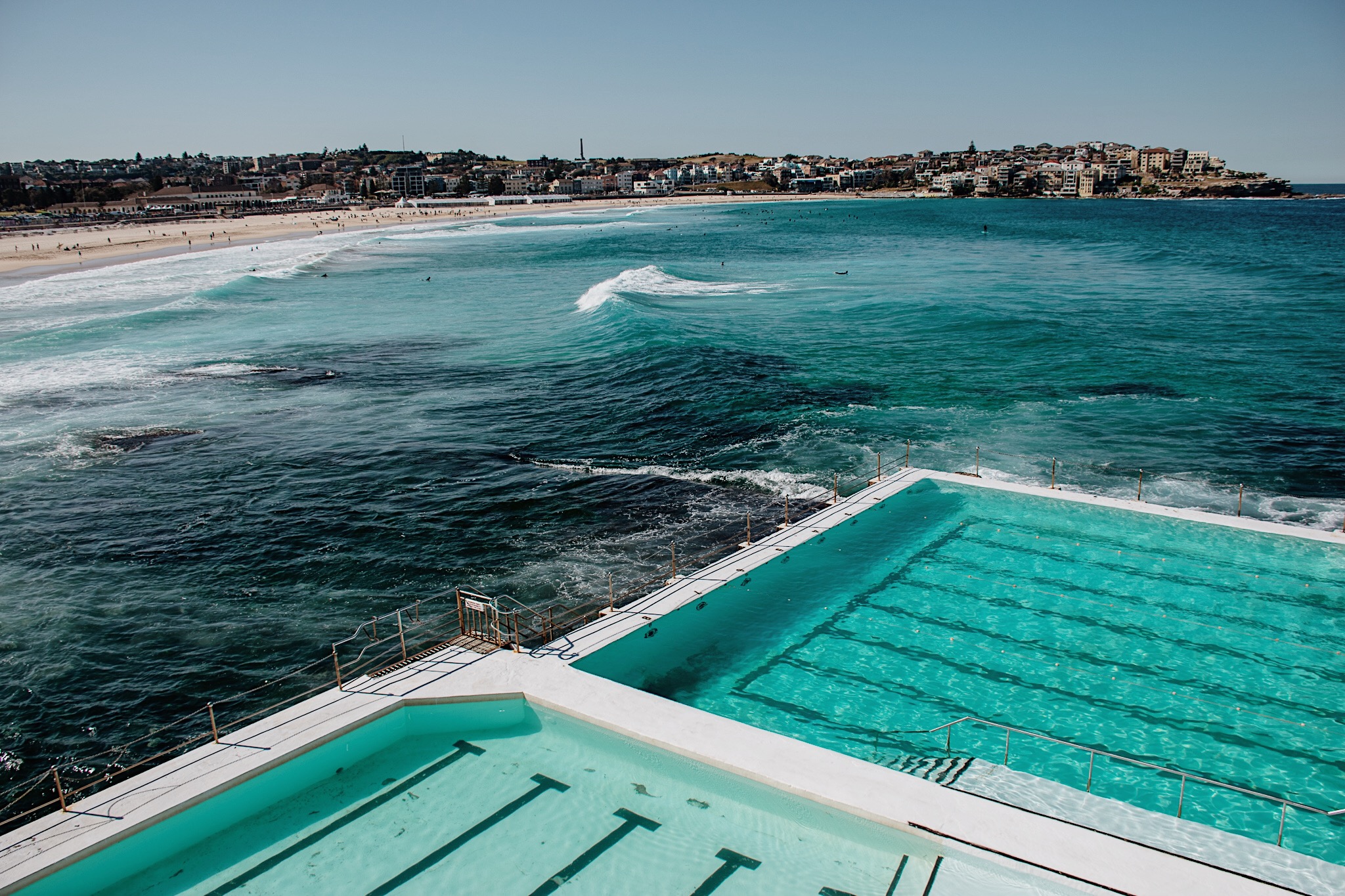 It's surprising how few people know of McIver's existence - neighbouring Wylie's tends to garner most of the attention, and of course, is open to all. Now and again, you'll be queuing for coffee in the neighbourhood, or walking through the dog park, and you'll overhear a mention of the baths; a hushed mention of its raw beauty, its simplicity, and its enduring ability to always clear your head.
Ocean pools offer a sanctuary, a community and a ritual, and lucky for us, it's a luxury Sydney has in spades. It's a love story that has no sign of ending - and we're just fine with it.